16 January 2012
What a King Should Know
The second episode of Illuminations: The Private Lives of Medieval Kings, presented by Dr Janina Ramirez, airs tonight on BBC Four. Entitled "What a King Should Know", this episode examines the education of medieval princes such as King Edward III (r. 1327-1377), and the emergence of the encyclopedia.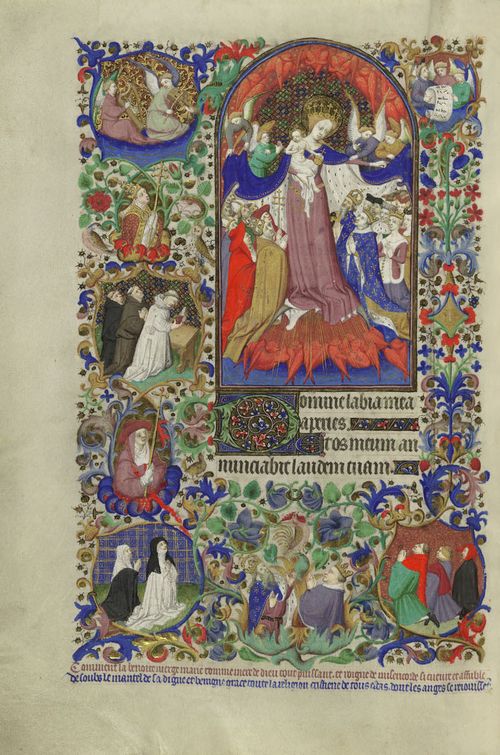 The Bedford Hours: London, British Library, MS Additional 18850, f. 150v
A British Library book featuring in tonight's Illuminations is the Bedford Hours, one of the most outstanding illuminated manuscripts ever produced. Made in Paris around 1410, on Christmas Eve 1430 this Book of Hours was presented by Anne of Burgundy, wife of John, Duke of Bedford, to her nine-year-old nephew, King Henry VI of England (r. 1422-1461, 1470-1471).
Don't forget that a digital version of the Bedford Hours can be purchased in the British Library's eBook Treasures series, and is on special offer until 20 January 2012 (£7.99, normally £9.99). The real thing can meanwhile be seen in our current exhibition Royal Manuscripts: The Genius of Illumination.
Episode one of Illuminations with Janina Ramirez is still available to view on the BBC iPlayer (UK users only, alas). The third and final episode, "Libraries Gave Us Power", airs first on Monday, 23 January 2012.