26 February 2012
Help Us Save the St Cuthbert Gospel for the Nation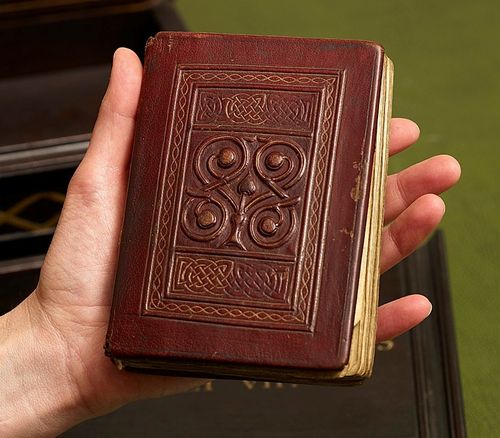 Broadcaster Melvyn Bragg has endorsed the British Library's appeal to acquire the 7th-century St Cuthbert Gospel for the nation, as we enter the final phase of our £9million appeal.
Bragg featured the Gospel on his recent Radio 4 series, In Our Time: The Written World, which charted the development of the written word throughout history. As the earliest surviving intact Western book, the St Cuthbert Gospel is the starting point for the history of the book as we know it today. He has described it as "unique, British and one of the great glories among books". Read the blog entry by Tom Morris, producer of The Written World, which describes the first time he and Melvyn Bragg set eyes on the St Cuthbert Gospel.
The Gospel, which retains its original red leather binding, looks exactly the same today – inside and out – as it did to the monks who created it fourteen centuries ago.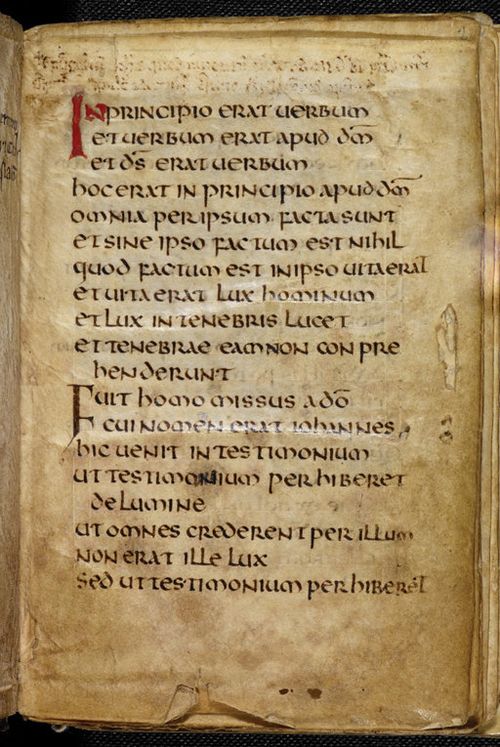 Claire Breay, Lead Curator of Medieval and Earlier Manuscripts at the British Library, says "By acquiring the St Cuthbert Gospel, the Library will be able to preserve and provide access to it for present and future generations. We have also developed an innovative display partnership with partner organisations in the North East which will allow the Gospel to be exhibited in the region where it was created for 50% of the time that it is on display."
The appeal has already received outstanding support from the National Heritage Memorial Fund, the Art Fund and the Garfield Weston Foundation, and it has also resonated with donors across the country. £7.25million has been raised in less than a year and the Library is now working to close the remaining gap by the end of March.
This is your chance to get involved. For more information about the St Cuthbert Gospel appeal and to give online, please visit support.bl.uk. You can read more about the St Cuthbert Gospel here.
UPDATE (17 April 2012) The St Cuthbert Gospel has now been acquired by the British Library, following a successful fundraising appeal. Thank you to all our supporters for making this possible.