27 February 2012
Illuminations on BBC HD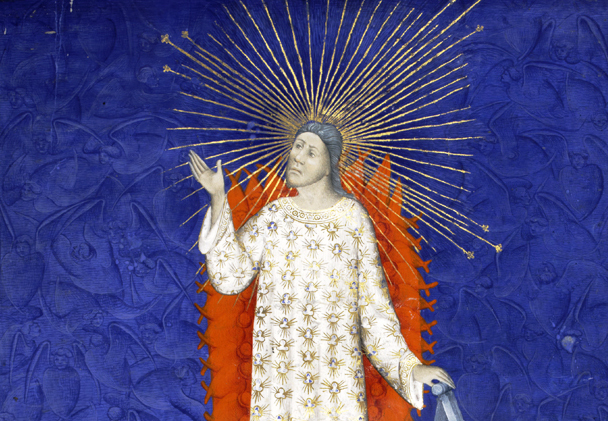 For those of you who missed Illuminations: The Private Lives of Medieval Kings the first time round, or who are simply missing your fix of beautiful manuscripts, fear not! All three episodes of this BBC series, presented by Dr Janina Ramirez and featuring treasures from the British Library exhibition Royal Manuscripts: The Genius of Illumination, are to be shown again on BBC HD, starting on Wednesday, 29 February (19.00).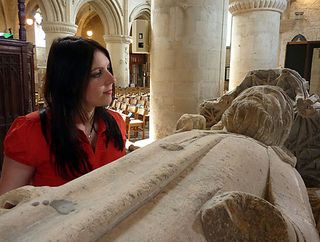 Janina Ramirez standing beside King Athelstan's tomb at Malmesbury Abbey
The first showing of Illuminations on BBC Four attracted over 700,000 viewers. A DVD of the entire series is available from the British Library shop, priced £15.
Meanwhile, Royal Manuscripts closes on 13 March 2012, catch it while you can at the British Library.