Sir Gawain and The Romance of the Middle Ages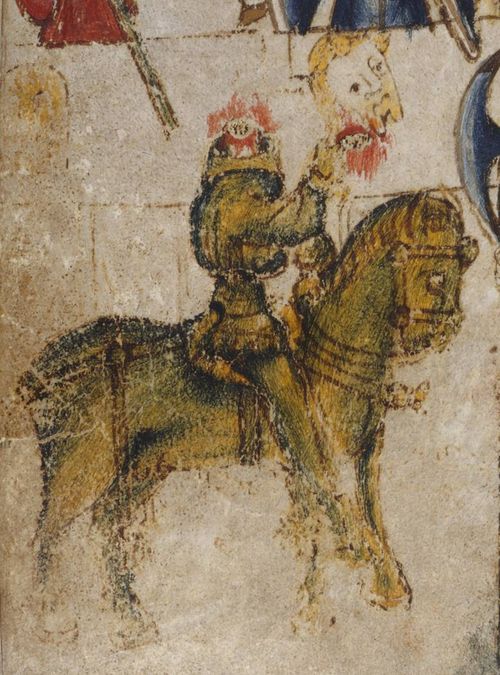 Recently opened at the Bodleian Library in Oxford, and on until 13 May 2012, is the exhibition The Romance of the Middle Ages. One of the key exhibits is an item familiar to many medievalists – the British Library's unique manuscript of Sir Gawain and the Green Knight.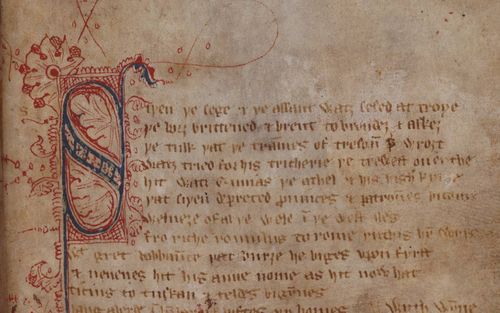 Made in England towards the end of the 14th century, the manuscript in question (Cotton MS Nero A. X, ff. 41–130) contains the only surviving medieval copies of four important Middle English poems: Pearl; Cleanness; Patience; and, most famously, Sir Gawain and the Green Knight. The whole is written in a single, idiosyncratic hand (perhaps that of the author?), and flanking each poem is a series of full-page miniatures, painted in a consistent if exceedingly limited palette. (One critic described the manuscript as containing "several illuminations, coarsely executed".)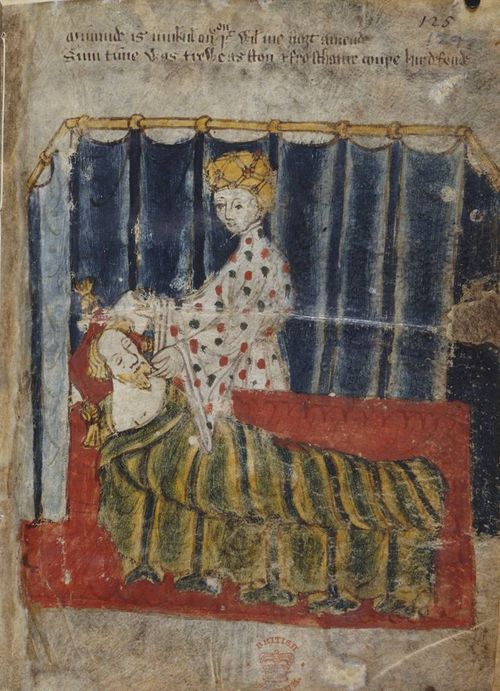 We're delighted that visitors to Oxford will be able to see the manuscript for themselves, and it can also be viewed on the exhibition website. On occasion, the Gawain-manuscript (sometimes known as the Pearl-manuscript) can be seen in the British Library's permanent exhibition gallery (Sir John Ritblat Gallery: Treasures of the British Library).
You can read more about Pearl here.
Don't forget to follow us on Twitter: @blmedieval