21 February 2012
Magna Carta in 500 Words
Magna Carta is one of the most celebrated documents in history, and is among the British Library's greatest treasures. See our dedicated Magna Carta webpages to view the original manuscript, watch our virtual curator answer frequently asked questions, and read a translation into English.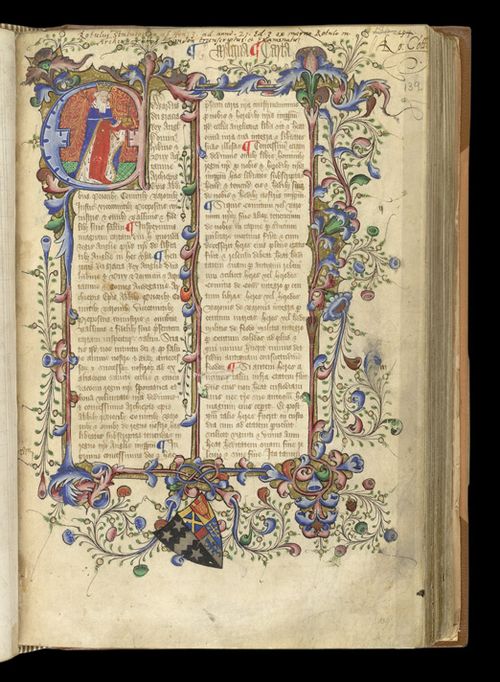 Magna Carta in a 14th century English legal compilation, currently on show in our Royal exhibition: London, British Library, MS Cotton Claudius D. II, f. 139r.
In the meantime, how many of these Magna Carta facts did you already know?
1. Magna Carta ('The Great Charter') was so-named in the thirteenth century, to distinguish it from the shorter 'Charter of the Forests'.
2. King John did not sign Magna Carta. Instead, the royal chancery affixed the king's seal to each copy of the document, made from beeswax and resin and attached with plaited cords.
3. Four contemporary copies (or exemplifications) of Magna Carta survive: two at the British Library, one at Lincoln Cathedral and the other at Salisbury Cathedral.
4. The Salisbury copy is presumably that sent in 1215 to either Bishop Herbert Poore (1194–1217) or the sheriff of Wiltshire; that now at Lincoln is the copy sent to Bishop Hugh (1209–35) or the sheriff of Lincolnshire. Bishop Hugh of Lincoln is named in Magna Carta as one of the king's advisers.
5. Both British Library copies of the 1215 Magna Carta were owned by the Parliamentarian and antiquary Sir Robert Cotton (d. 1631): one was found by Humphrey Wyems of the Inner Temple in a London tailor's shop; the other was sent to Cotton in 1630 by Sir Edward Dering (d. 1644), Lieutenant of Dover Castle.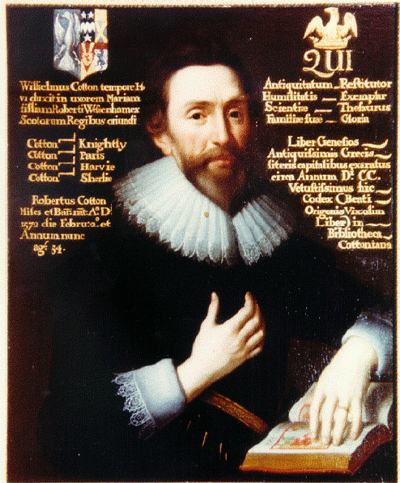 Sir Robert Cotton (d. 1631), owner of two of the four surviving 1215 copies of Magna Carta.
6. The original version of Magna Carta was annulled by Pope Innocent III on 24 August 1215, on the grounds that it was 'as unlawful and unjust as it is base and shameful'. It had been legally valid for just ten weeks.
7. Magna Carta was re-issued with adaptations by King John's successors. The 1225 version was copied onto the first English statute roll in 1297.
8. Three clauses of the 1215 Magna Carta remain valid:
(1) the English Church shall be free, and shall have its rights undiminished, and its liberties unimpaired;
(2) the city of London shall enjoy all its ancient liberties and free customs ... all other cities, boroughs, towns and ports shall enjoy all their liberties and free customs;
(3) to no one will we sell, to no one deny or delay right or justice.
9. Among King John's advisers named in Magna Carta are the Archbishops of Canterbury and York, and Alan of Galloway, Constable of Scotland. The king was opposed by twenty-five barons, listed in a separate document drawn up in 1215 (the Articles of the Barons), also preserved at the British Library.
10. Magna Carta has echoes in the American Declaration of Independence (1776) and the United Nations Declaration of Human Rights (1948). It formed the basis for parts of the laws of Pennsylvania, drawn up by William Penn (d. 1718).