15 February 2012
Turn the Pages of Our Royal Manuscripts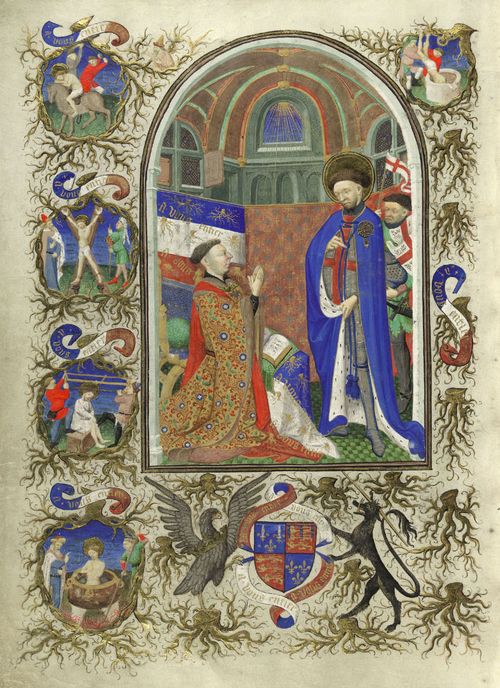 The Bedford Hours: London, British Library, MS Additional 18850, f. 256v

Recently added to our Royal Manuscripts website are more books viewable using the award-winning Turning the PagesTM software. "Turning the Pages" does exactly what it says: it enables you to scroll through the leaves of a virtual book, and you can also zoom in on the finer details.
Four manuscripts in our exhibition Royal Manuscripts: The Genius of Illumination (11 November 2011-13 March 2012) are available on Turning the Pages. Sit back in the comfort of your living room or office and browse the pages of some of our beautiful books.
1.  Henry VIII's Psalter
2.  Medieval Bestiary
3.  The Bedford Hours
4.  Genealogical Chronicle of the English Kings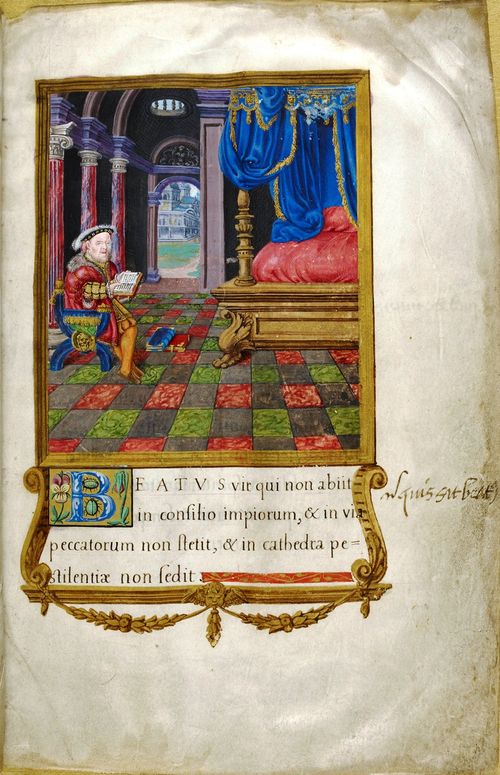 Psalter of King Henry VIII: London, British Library, MS Royal 2 A. XVI, f. 3r
More British Library books available on Turning the Pages can be viewed here. They include Handel's Messiah, Alice's Adventures Under Ground, and a selection of sketches by Leonardo da Vinci.