01 March 2012
A Calendar Page for March 2012
For more details on calendar pages or the Hours of Joanna of Castile, please see the entry for January 2012.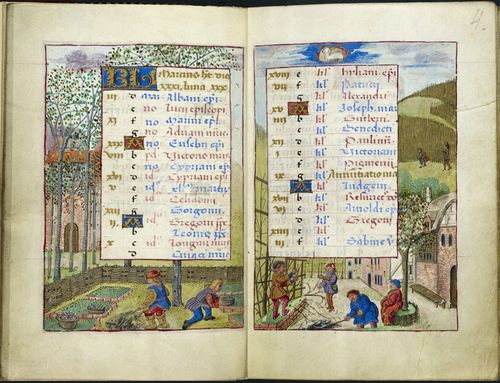 Calendar pages for March, Hours of Joanna of Castile, Bruges, between 1496 and 1506, Additional 18852, ff. 3v-4
The first folio of the calendar's opening for March contains a miniature of two men at work digging and planting in a walled garden beneath newly-budding trees.  At the top of the facing folio is a small painting of Aries, the ram.  Below is a miniature of men trimming vines on a lattice, supervised by a rather charming red-robed gentleman sitting beneath a tree.