Royal Exhibition Ends Today
Today (Tuesday, 13 March 2012) is the final day of the British Library's exhibition Royal Manuscripts: The Genius of Illumination.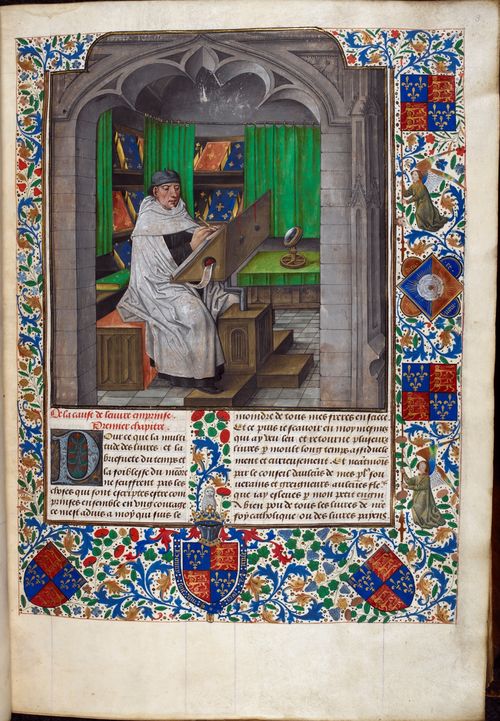 Vincent of Beauvais, Speculum historiale, translated into French by Jean de Vignay: Bruges, c. 1478-80 (London, British Library, MS Royal 14 E. i, f. 3r).
It's probably too late to book your plane or train tickets -- final admission is scheduled for 19.00 British time -- but don't forget that you can continue to view all the exhibited manuscripts on our Royal Facebook pages. What's more, there are detailed descriptions of every book in the accompanying catalogue, edited by Scot McKendrick, John Lowden and Kathleen Doyle (ISBN 9780712358156).
The catalogue is fully illlustrated in colour, and contains introductory essays by the three editors (John Lowden, 'The Royal Manuscript as Idea and Object'; Scot McKendrick, 'A European Heritage: Books of Continental Origin collected by the English Royal Family from Edward III to Henry VIII'; Kathleen Doyle, 'The Old Royal Library: "A greate many noble manuscripts yet remaining"'), with catalogue entries by the above plus Nicolas Bell, Sarah J. Biggs, Alixe Bovey, Andrea Clarke, Justin Clegg, Sonja Drimmer, Joanna Fronska, Richard Gameson, Julian Harrison, Deirdre Jackson, Joshua O'Driscoll, Stella Panayatova and Lucy Freeman Sandler.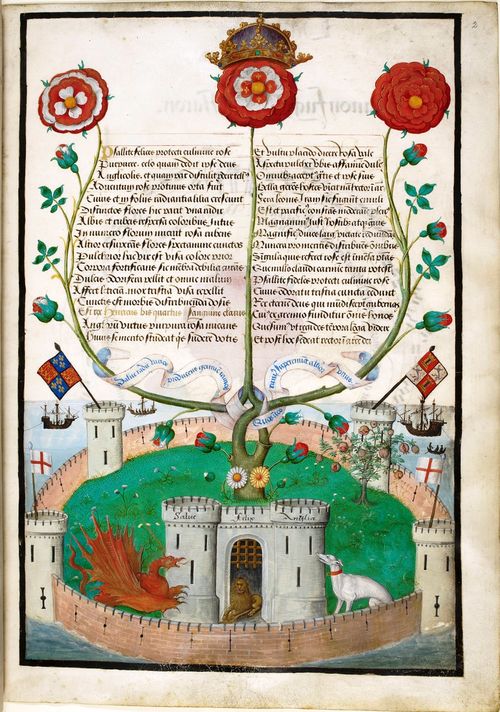 Motets for Henry VIII: southern Netherlands (?Antwerp), 1516 (London, British Library, MS Royal 11 E. xi, f. 2r).
Although the exhibition is soon to disappear, its legacy will live on! We hope you've all enjoyed the beautiful books we have shared with you, and that you continue to share our delight in the joys of medieval and early modern manuscripts. The British Library's next medieval-inspired exhibition will open in a few years -- watch this space!