23 April 2012
The Tribal Hidage Online
The Tribal Hidage may be an unfamilar name to some, but to Anglo-Saxon historians it is one of the most important documents for the study of early English history. Compiled sometime between the 7th and 9th centuries, the Tribal Hidage is a list of 35 tribes south of the River Humber, many of them known only from this source, together with the number of hides assigned to each territory. Some scholars have supposed that this is a tribute list, or that it is simply an early example of book-keeping. Debate also continues as to whether the document in question was created in Mercia or Northumbria.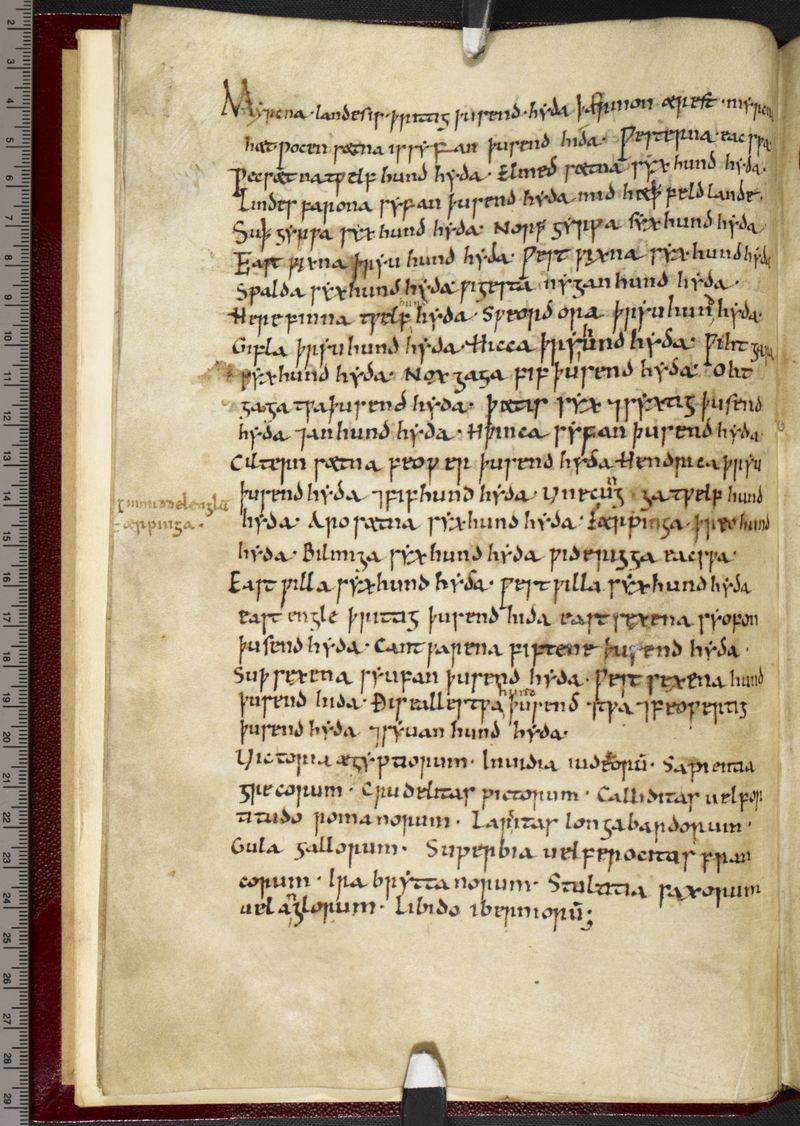 The oldest surviving witness of the Tribal Hidage: England, 1st half of the 11th century (London, British Library, MS Harley 3271, f. 6v).
The earliest and arguably most complete medieval manuscript of the Tribal Hidage is now available online on the British Library's Digitised Manuscripts site. The manuscript in question is Harley 3271, an 11th century miscellany which includes (among other items) the Grammar of Ælfric, abbot of Eynsham (ff. 7r-90r), and notes on the computus (ff. 90r-92v). Harley 3271 features texts written in Old English (as is the Tribal Hidage) and in Latin, with its place of manufacture and medieval provenance being uncertain.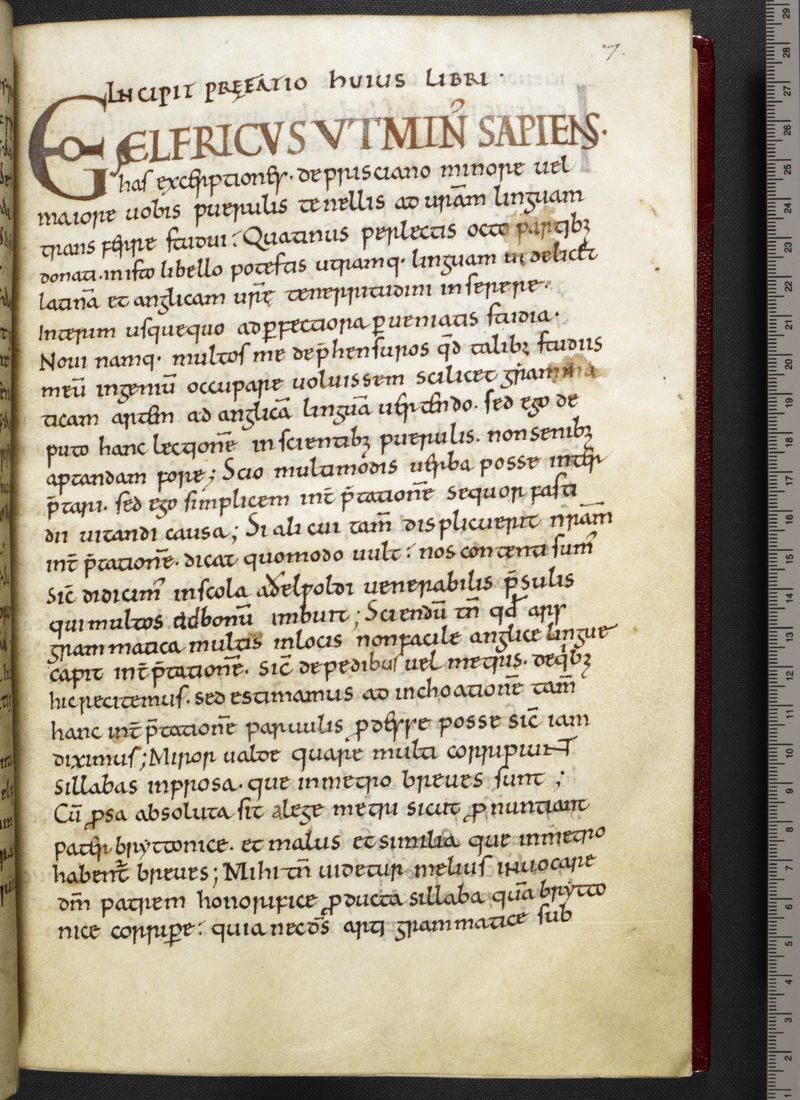 The opening page of Ælfric's Grammar: England, 1st half of the 11th century (London, British Library, MS Harley 3271, f. 7r).
We hope that scholars will make great use of this digital version to continue their debate on the origins, dating and purpose of the Tribal Hidage. At the same time, we are keen that the other components of Harley 3271 receive equal attention, since this volume brings together a fascinating variety of texts from pre-Conquest England. Who knows, perhaps someone will be able to determine where and for whom this Anglo-Saxon manuscript was made.