08 May 2012
Illuminated Manuscripts and Their Users: Workshop at Durham
As part of the project to digitise some of the outstanding illuminated manuscripts in the British Library's Royal collection, you are warmly invited to attend a workshop at Durham University on Wednesday, 6 June 2012 (beginning at 14.00).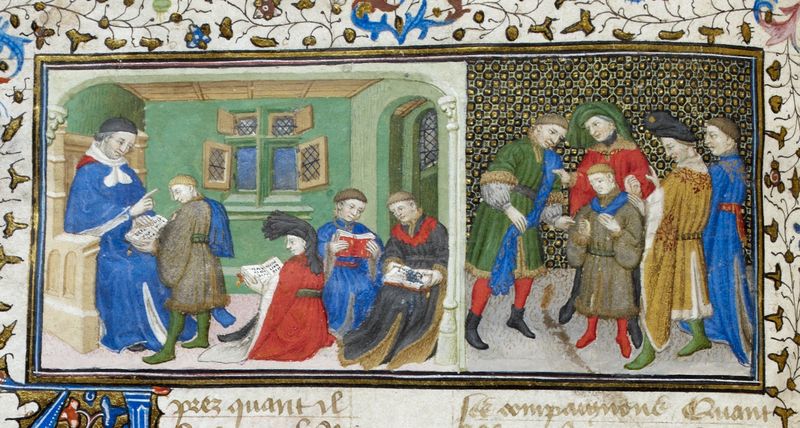 Illuminated Manuscripts and Their Users: The British Library's Royal Collection
Workshop at Durham University, 6 June 2012: Call for Participation
The first session will focus on the use of digital resources in manuscript research, with a presentation by Dr Joanna Fronska (The British Library), 'Behind the scenes process of digitisation', followed by a roundtable discussion of the use and value of online digital resources.
The second session will consist of short panel presentations/discussion on illuminated manuscripts in the Royal collection, addressing one of the following questions:
How were the illuminated manuscripts in the royal library used and received by their owners? 
What are the characteristics of illustrated manuscripts collected by English monarchs?
How did monastic manuscripts enter the royal collection, or what was their function within the library?
How representative is what survives of the royal library, and why is there a relative lack of liturgical or private devotional books in the royal collection?
The content of the presentations (to be no more than 500 words) will be circulated before the workshop to enable participants to formulate questions/responses in advance. 
If you would like to be considered as a presenter, please submit a 500-word essay to Professor Richard Gameson ([email protected]) by Friday, 25 May 2012. A summary of the discussions will be published on the Medieval and Earlier Manuscripts Blog, and papers may be offered to the Electronic British Library Journal for publication.