05 May 2012
The St Cuthbert Gospel: The Story of a Book
The St Cuthbert Gospel has featured much in the news recently, following its acquisition by the British Library. This pocket gospel-book, still in its original red leather binding, is a miraculous survival from 7th-century England. and has an extraordinary history, having been found in St Cuthbert's coffin when it was opened in 1104. You are warmly invited to join Simon Keynes (Elrington and Bosworth Professor of Anglo-Saxon, University of Cambridge) and Michael Sadgrove (Dean of Durham), when they explain why this is one of the world's most remarkable books.
This event takes place at the British Library on Tuesday, 15 May, 19.00-20.30. See this link for more information and to purchase tickets.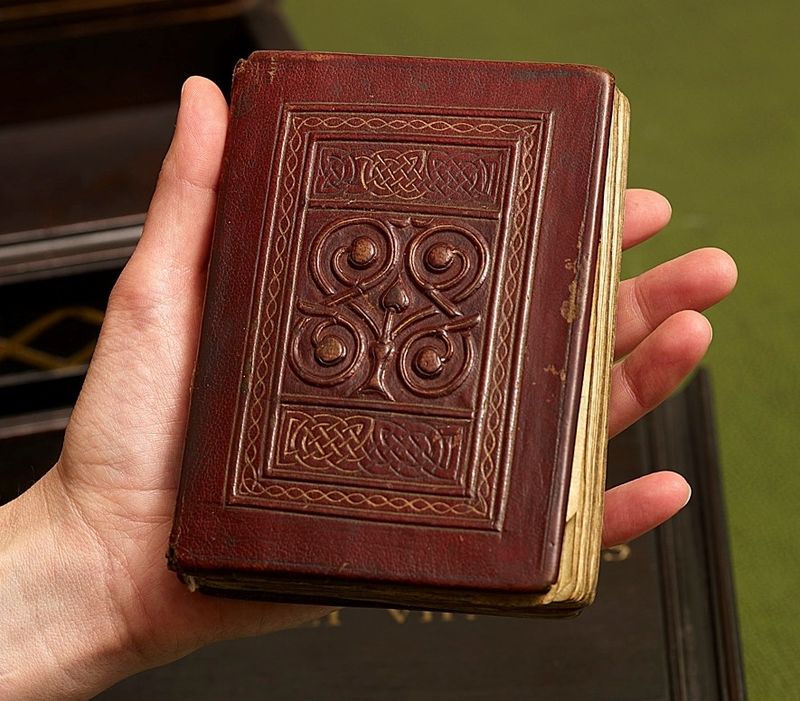 You can view images of the whole of the St Cuthbert Gospel on the British Library's Digitised Manuscripts site. The manuscript is also on display in the Sir John Ritblat Gallery: Treasures of the British Library (alongside other items associated with the history of St Cuthbert), and there is an interpretative exhibition in the front hall of the British Library until 17 June 2012.