15 June 2012
Magna Carta's 797th Birthday!
How many people will wake up on the morning of 15th June and say to themselves, "Gosh, it's only 797 years since Magna Carta was first issued"? If you're one of those few, congratulate yourself on having studied too much medieval history! If not, then you didn't already know that on 15 June 1215, in the meadow at Runnymede, King John of England (1199-1215), before a gathering of barons and clerics, issued the charter of customs and liberties which is now called conventionally "Magna Carta".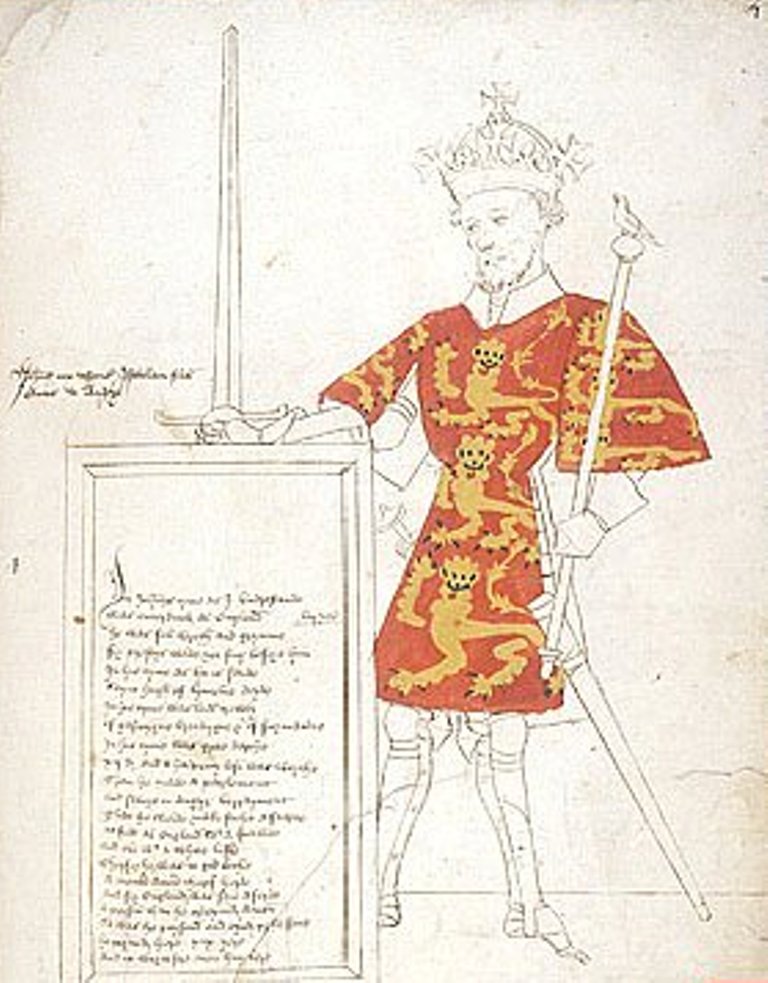 Coloured drawing of King John in Sir Thomas Holme's Book of Arms: England, c. 1445-1450 (London, British Library, MS. Harley 4205, f. 4r).
Magna Carta has attained worldwide status, on account of some of its clauses protecting the rights of the individual, most notably "No free man shall be seized or imprisoned, or stripped of his rights or possessions, or outlawed or exiled, or deprived of his standing in any other way, nor will we proceed with force against him, or send others to do so, except by the lawful judgment of his equals or by the law of the land." Few people realise that the original charter was annulled by Pope Innocent III on 24 August 1215, barely 10 weeks after it had been issued; but a revised version was published in 1216 in the name of King Henry III (1216-1272), and following further revisions Magna Carta was entered onto the Statute Roll in 1297.
At the British Library we are already gearing up to celebrate the 800th anniversary of Magna Carta in 2015. Magna Carta will form the centrepiece of our major exhibition in that year, for which we already have funding from the Arts and Humanities Research Council to work with Professor Nicholas Vincent (University of East Anglia) and others. In the coming months and years we'll be telling you more about this exciting work, and our plans for the future. And it's all down to those events in an English meadow beside the River Thames, 797 years ago.
Don't forget that you can view Magna Carta on our dedicated webpages.