16 July 2012
Jan van Naaldwijk's Chronicles of Holland
Regular readers of this blog may recall that the British Library publishes its own electronic journal, which regularly features discussions of medieval and early modern manuscripts. A recent addition to the Electronic British Library Journal (eBLJ) is Sjoerd Levelt's article, The Manuscripts of Jan van Naaldwijk's Chronicles of Holland, Cotton MSS. Vitellius F. XV and Tiberius C. IV, which can be viewed online for free.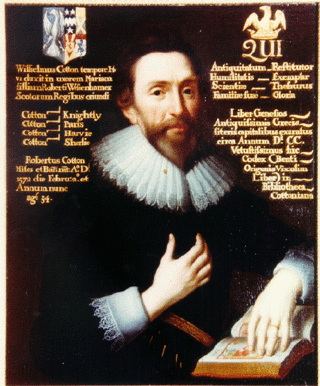 The autograph manuscripts of two chronicles of Holland by Jan van Naaldwijk, the son of a Dutch nobleman, and written between 1513 and c. 1520, are now housed at the British Library (where they are classified as Cotton MSS. Vitellius F. XV and Tiberius C. IV). Sjoerd Levelt's investigation of the manuscripts demonstrates that they came into the possession of Sir Robert Cotton through the hands of Emanuel van Meteren. His paper also describes a number of irregularities in the current state of Cotton Vitellius F. XV, and provides a reconstruction of its original shape.
The electronic British Library Journal homepage can be found here, and the editor always welcomes new contributions, especially those which throw new light on British Library manuscripts.