04 July 2012
St Cuthbert Gospel Binding On Display
Following the recent exhibition on the St Cuthbert Gospel in the front hall of the British Library, we're pleased to announce that the manuscript itself remains on display in our Sir John Ritblat Gallery: Treasures of the British Library. For the duration of the temporary exhibition, the St Cuthbert Gospel was displayed open for the first time in many years, so that visitors could view its beautiful uncial script. Now, on account of the manuscript's delicate late-7th-century binding, the St Cuthbert Gospel is once again exhibited in its closed position. Visitors to London will be able to see for themselves the intricate interlace decoration on the gospelbook's upper cover.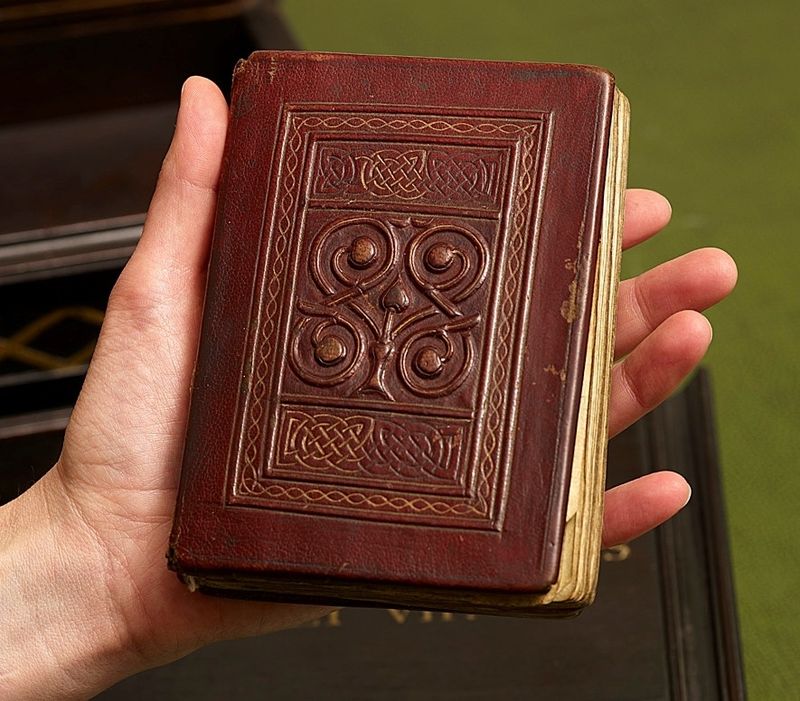 The whole manuscript can also be viewed for free on our Digitised Manuscripts site.
For those of you about to ask, you can find out more here why we don't wear white gloves when handling our manucripts.