17 August 2012
Sir Gawain and the Green Knight Online
We are pleased to announce that one of the greatest medieval English books, containing the unique copies of Pearl and Sir Gawain and the Green Knight, is now available online. Colour images of the entire manuscript have been published by The Cotton Nero A. X Project, hosted by the University of Calgary.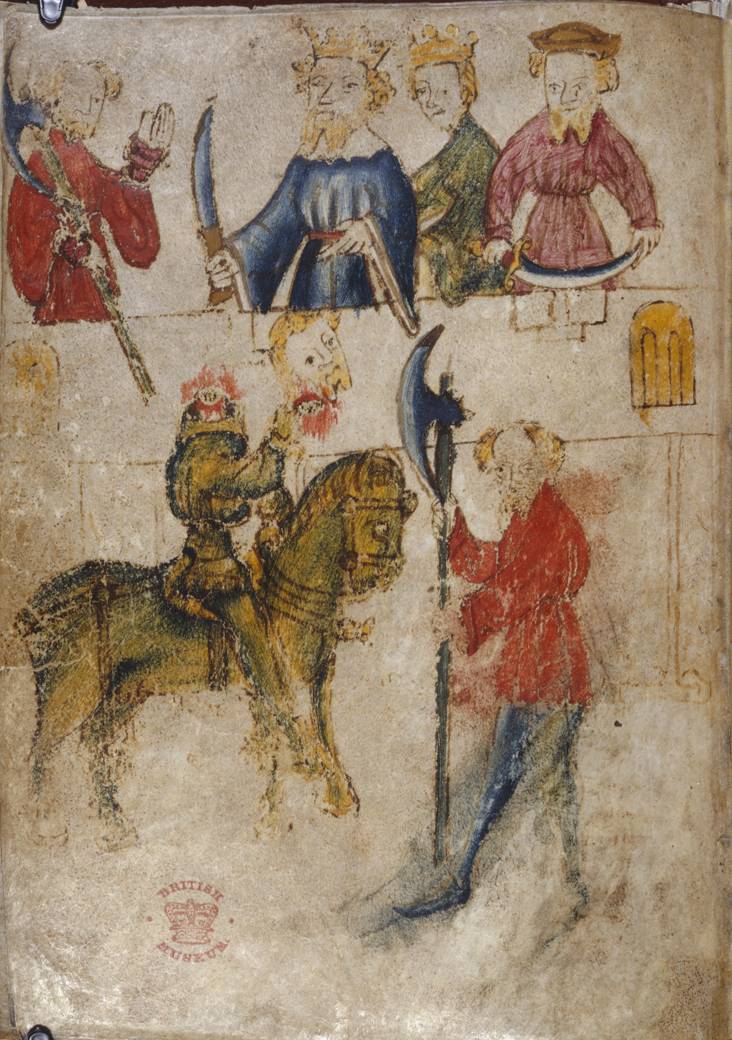 The manuscript in question was written towards the end of the 14th century, and contains a series of full-page illustrations at the beginning and end of four Middle English poems -- Pearl (ff. 41r-59v); Cleanness (ff. 60r-86r); Patience (ff. 86r-94r); and Sir Gawain and the Green Knight (ff. 94v-130r). Regular readers of this blog may recall that the manuscript was featured in a BBC4 radio documentary in July 2011, and that it is currently on display in the British Library's Writing Britain exhibition (until 25 September 2012).
We are delighted to have collaborated with Murray McGillivray and the other members of his project team, who are also working on a commented transcription of the manuscript. Murray writes: "We are very grateful indeed for the helpful collaboration of the British Library in publishing these images. They will be a major boon to scholarship on the poems and their manuscript, and indeed will be of great benefit also to the international public, who now have intimate access to a precious artefact of major literary, artistic and historical importance."