08 October 2012
Describing Medieval Manuscripts
For those of you unfamiliar with medieval manuscripts, here are some handy tips to help you tell your quires from your graduals.
The British Library's Catalogue of Illuminated Manuscripts supplies a helpful glossary to the terms used in describing medieval manuscripts. The glossary is reproduced there with the kind permission of Michelle P. Brown and the publishers of her Understanding Illuminated Manuscripts: A Guide to Technical Terms (Malibu and London: The J. Paul Getty Museum in association with The British Library, 1994). This online glossary provides explanations of the common terms you may encounter, from Abbreviations ("often used to save space and effort when writing") to Zoomorphic Initial ("an initial partly or wholly composed of animal forms").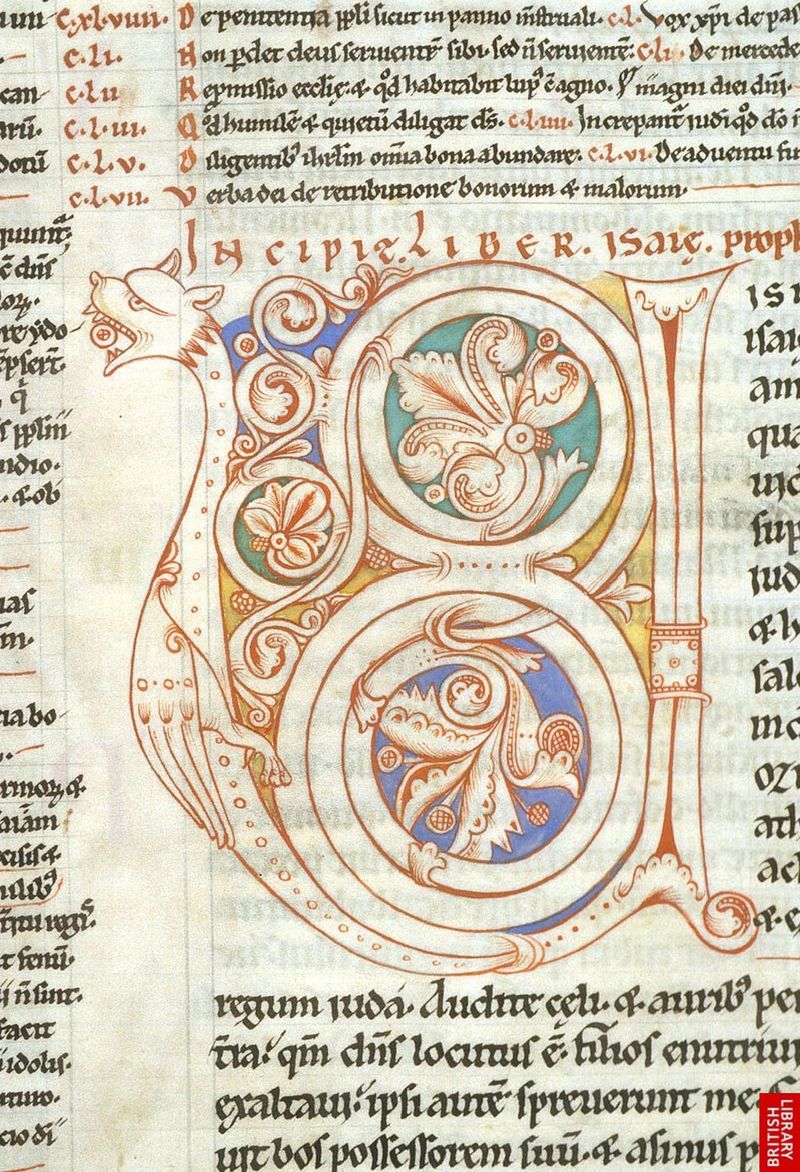 A zoomorphic initial found in London, British Library, MS Harley 2798, f. 151r.
A quick glance highlights the breadth of technical terms used by manuscript specialists, such as Backdrawings, Palimpsests and Xylographs (there had to be something beginning with "X"). Also featured is a glossary of Hebrew terms, from Aggadah to Yom Kippur.
We also recommend the excellent guide by Barbara A. Shailor, The Medieval Book: Illustrated from the Beinecke Rare Book and Manuscript Library (Toronto: University of Toronto Press in association with The Medieval Academy of America, 1991). There you will find succinct accounts embracing writing materials, scripts, decoration and bindings, all illustrated with examples from the Beinecke Library at Yale. 
So, what are Quires? Our glossary defines them as "the 'gatherings' or 'booklets' of which a book is formed". A Gradual refers to "the principal choirbook used in the mass", but is also "the response and versicle to the Epistle reading that constitutes one part of the mass".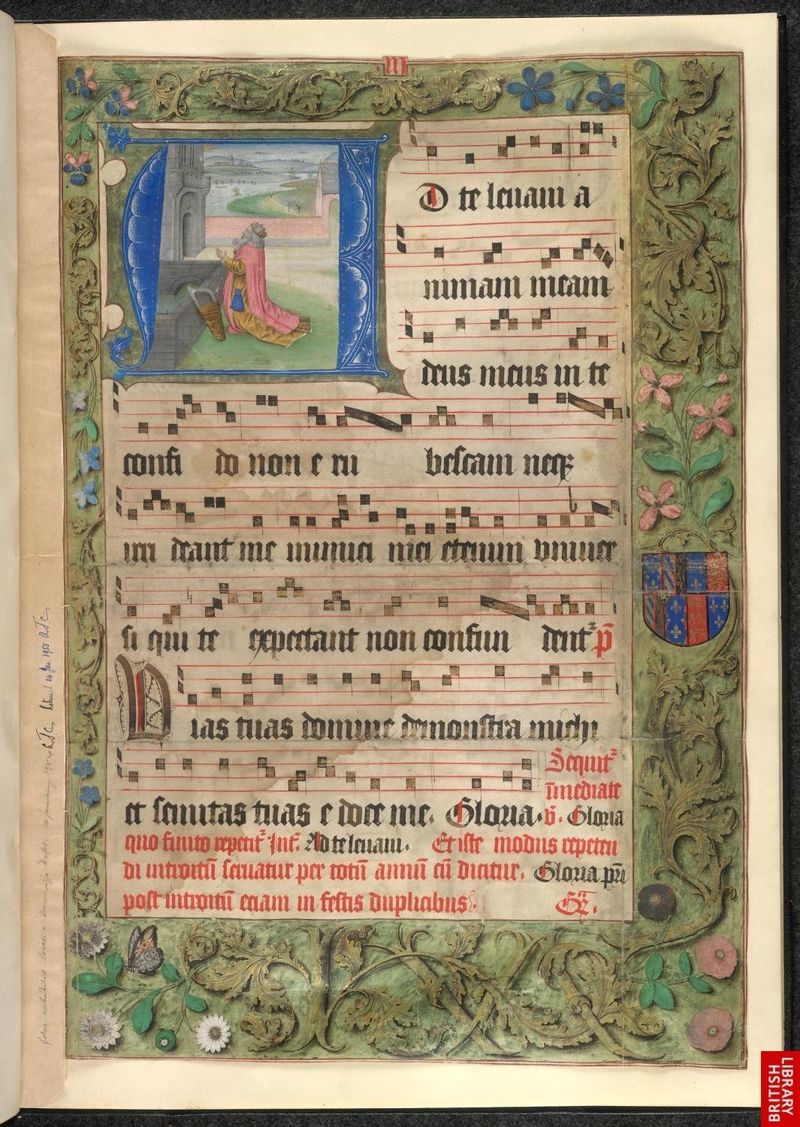 A page from a Gradual, London, British Library, MS Arundel 71, f. 9r.
We recommend that you study the glossary whenever you encounter a new expression. Maybe some day you may also find yourself immersed in the world of manuscript culture.
With thanks to our former colleague, Catherine Yvard, who provided the online version of Michelle Brown's glossary.