10 December 2012
A New Window on the Harley Collection
An article by Colin Tite, published recently in the electronic British Library Journal, throws new light on the formation of the Harley collection. "Manuscripts Supplied to Robert Harley by John Bagford" analyses lists in British Library Harley MS. 5998, which record the names of books acquired via the London bookseller John Bagford (d. 1716). Some of these acquisitions can be dated to the period 1706-1708, and are associated with Robert Harley (d. 1724), founder of the Harley library. The Harleian books and manuscripts in turn formed one of the foundation collections of the British Museum in 1753, having been sold to the nation for the sum of £10,000.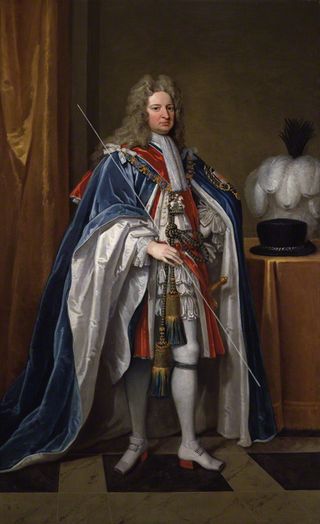 Portrait of Robert Harley, 1st earl of Oxford (d. 1724), by Sir Godfrey Kneller, Bt, 1714: London, National Portrait Gallery, NPG 4011.
Tite has made great progress in identifying some of the manuscripts listed in Harley 5998. For instance, 'A German Mss: of Makeing of Gunpowder & fireworks 0-2-6', delivered to Robert Harley on 28 February 1706, is almost certainly Harley MS. 1060; while 'A Jurnall of ye House of Comones ye last of Queene Eliz: a fair Coppey in Mss 0–7-6', received 'by ye hand of Browne ye porter', is Harley MS. 7203. Readers of this blog are encouraged to add new identifications via the comments link at the bottom of this post.