10 January 2013
Discover Digitised Manuscripts
While some of our high-grade manuscripts are temporarily unavailable, please take the opportunity to use our Digitised Manuscripts site. We have already uploaded hundreds of manuscripts, digitised in their entirety, including many of our medieval Greek books; some of our scientific manuscripts; and dozens of volumes featured in the British Library's Royal exhibition. Check out some of our greatest medieval books, including one of our most recent acquisitions, the St Cuthbert Gospel. And don't forget to use the deep-zoom facility, which enables users to view the manuscripts as never before!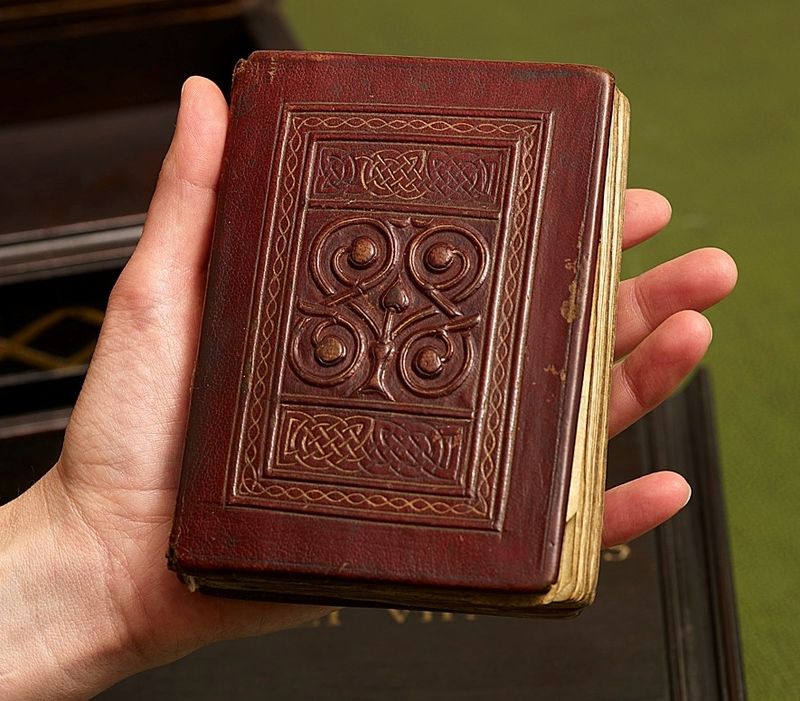 The late-7th-century St Cuthbert Gospel (Additional MS 89000): note the lack of white gloves!
We are very happy to be able to share our wonderful manuscripts with you -- please pass on the good news, and share them with others.