04 January 2013
What is Beowulf?
Some of our readers may be aware that the British Library holds the unique manuscript of the Old English epic poem Beowulf (Cotton MS Vitellius A XV). Want to find out more? Then check this link, which supplies answers to some of the more frequent questions (How old is the manuscript? Who owned it? Why is the manuscript damaged?), and also contains a short film containing footage of the manuscript.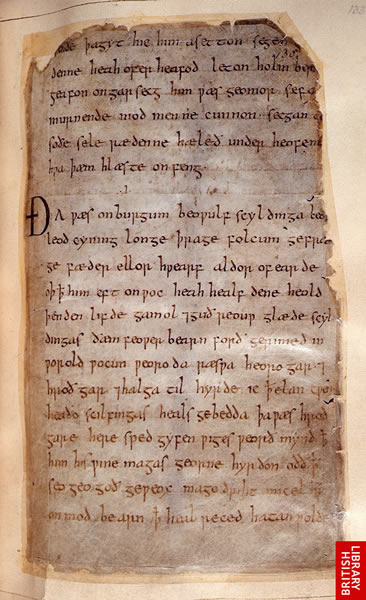 The more keen among you can also find out what Beowulf sounds like translated into nine modern languages (Dutch, French, German, Greek, Hungarian, Italian, Japanese, Russian and Telugu), as featured in an earlier post on this blog.
We're very proud to be custodians of this wonderful manuscript, and we hope that our readers derive equal pleasure from it.