09 February 2013
Treasures Wonderful To Behold
Over the past few years, we've had great pleasure in making many of our books available to view in their entirety on our Digitised Manuscripts site. Periodic announcements have been made on this blog, relating notably to the digitisation of our Greek and Royal manuscripts and to our Harley Science Project. But nothing quite compares to the new treasures now added to Digitised Manuscripts, encompassing the fields of art, literature and science.
And when we say "treasures", we really mean it! The six books in question are none other than (drumroll, please) the Harley Golden Gospels, the Silos Apocalypse, the Golf Book, the Petit Livre d'Amour ... and, um, two others. What were they again? Oh yes, remember now. Only Beowulf and Leonardo da Vinci's Notebook. How could we forget?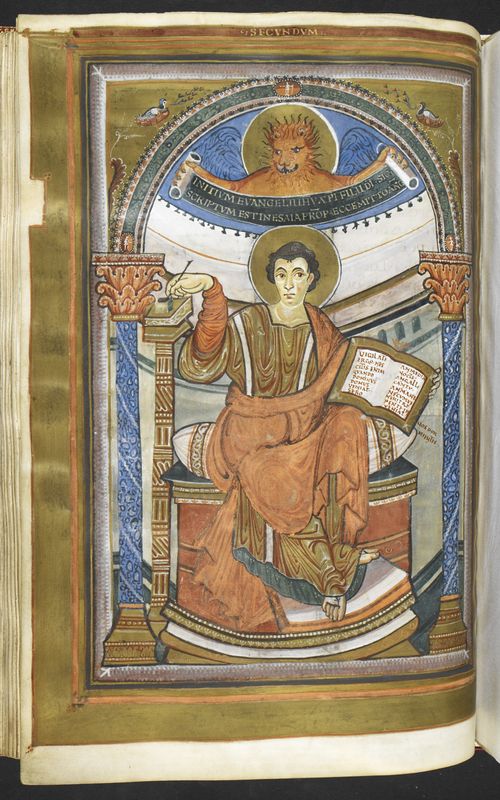 The Harley Golden Gospels (London, British Library, MS Harley 2788, f. 71v).
Each of these six manuscripts is a true splendour, and has immense significance in its respective field, whether that be Anglo-Saxon literature, Carolingian or Flemish art, or Renaissance science and learning. On Digitised Manuscripts you'll be able to view every page in full and in colour, and to see the finer details using the deep zoom facility. You can read more about the chosen six in a special feature in the Financial Times Weekend magazine, published on 9 February 2013.
Harley Golden Gospels (Harley MS 2788): this beautiful gospelbook was made in early-9th-century Germany, perhaps at Aachen. The text is written entirely in gold ink, which even today glistens in the light; the sheer wealth of its decoration lends this manuscript its association with the Carolingian royal court.
Beowulf (Cotton MS Vitellius A XV): contains the longest epic poem in Old English, and arguably one of the greatest works of world literature. The manuscript of Beowulf was made around the year AD 1000, and escaped destruction by fire in 1731: the scorch marks are still visible on its pages.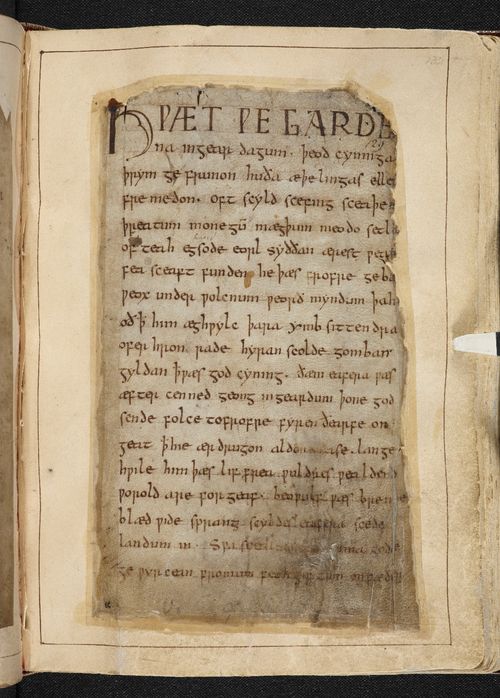 Beowulf (London, British Library, MS Cotton Vitellius A XV. f. 132r).
Silos Apocalypse (Additional MS 11695): this commentary on the Apocalypse was made by monks at the Spanish abbey of Santo Domingo de Silos, being started in AD 1091 and completed in 1109. The decoration leaps out from every page, remaining as vivid as the day it was painted.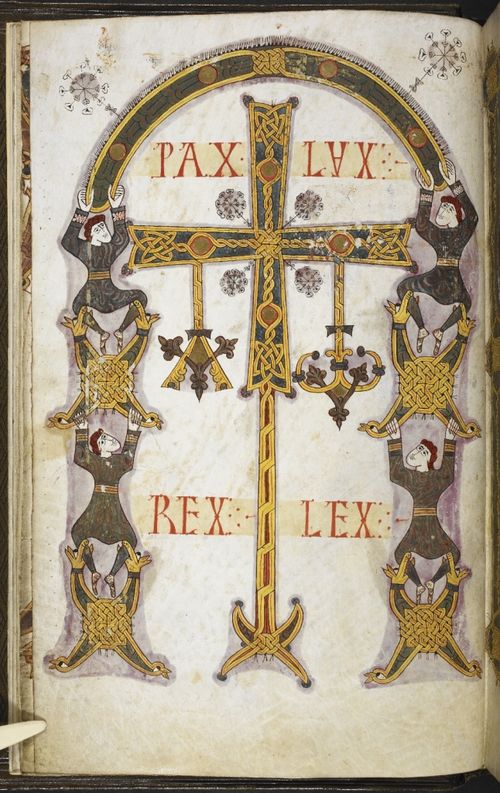 The Silos Apocalypse (London, British Library, MS Additional 11695, f. 5v).
Leonardo da Vinci's Notebook (Arundel MS 263): compiled between the years c. 1478 and 1518, this notebook deals with many of the subjects close to Leonardo's heart: mechanics, geometry, hydraulics, optics, astronomy and architecture. Written in his characteristic mirror script, one scholar has described Leonardo's book as an "explosion of ideas".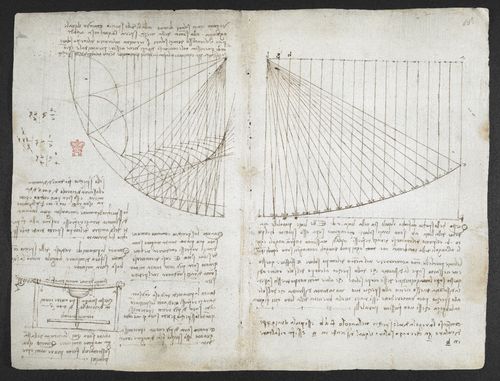 Leonardo da Vinci's Notebook ("Codex Arundel") (London, British Library, MS Arundel 263, ff. 84v + 88r).
Petit Livre d'Amour (Stowe MS 955): Pierre Sala (d. 1529), a valet de chambre of Louis XII of France, made his "Little Book of Love" for his mistress (and subsequently wife) Marguerite Builloud. Who could not have been bowled over by such a gift? The manuscript is still preserved in its original carrying case, inscribed with the letters P and M.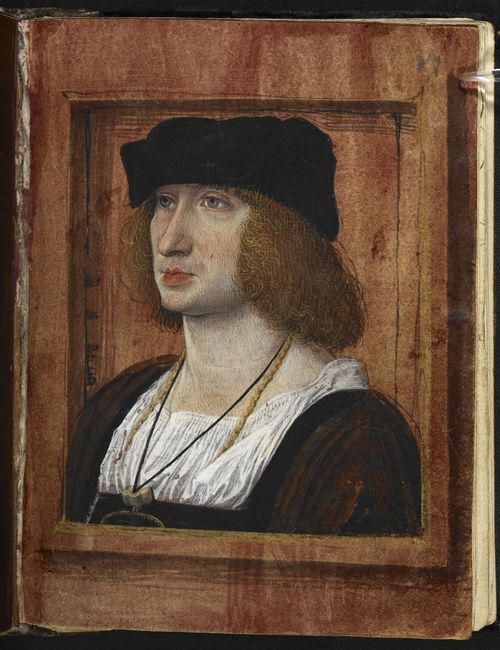 Petit Livre d'Amour (London, British Library, MS Stowe 955, f. 17r).
Golf Book (Additional MS 24098): famous for its depiction of a game resembling golf, this Book of Hours contains a series of miniatures attributable to Simon Bening (d. 1561), one of the greatest Flemish artists.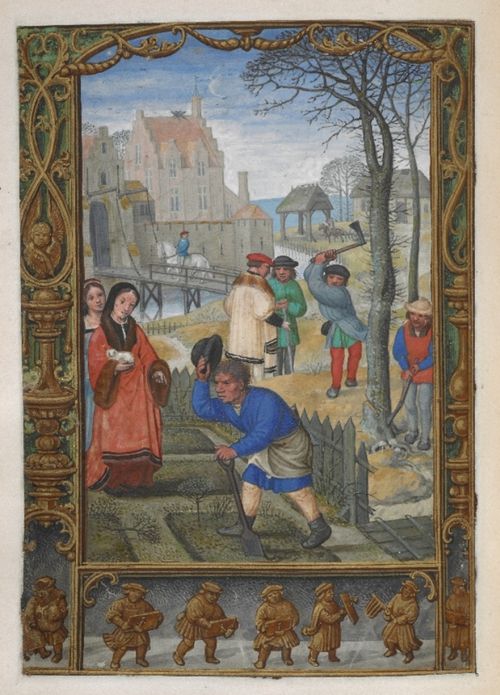 The Golf Book (London, British Library, MS Additional 24098, f. 20v).
We are delighted to be able to share these six glorious manuscripts with our readers around the world; and we hope in turn that you share them with your friends too. You can also currently see Beowulf, the Harley Golden Gospels and select pages from Leonardo da Vinci's notebook in the British Library's Sir John Ritblat Gallery.
Don't forget to follow us on Twitter @blmedieval.