09 March 2013
British Library Curator of Classical and Byzantine Studies
The British Library holds an outstanding collection of Classical and Byzantine manuscripts, including highlights such as Codex Alexandrinus, the Theodore Psalter, and the Aratea.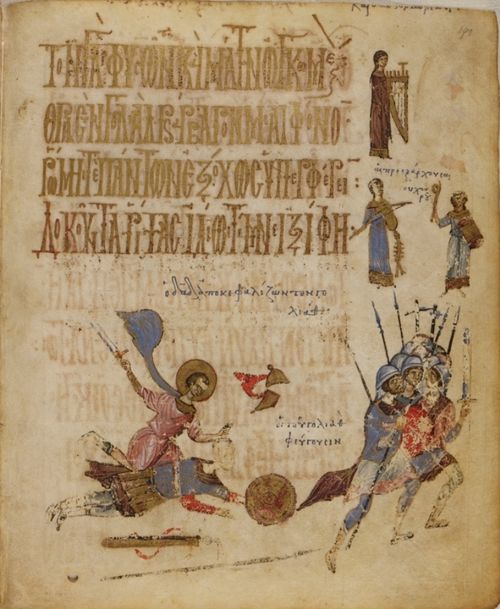 A page from the Theodore Psalter: Constantinople, 1066 (London, British Library, MS Additional 19352, f. 191r).
More than 550 of our Greek manuscripts have already been published in full on the British Library's Digitised Manuscripts site, thanks to the generosity of the Stavros Niarchos Foundation. By digitising these manuscripts, and by providing enhanced descriptions, we have revolutionised access to this hugely important resource, making them freely available on-line for researchers and interested non-specialists to examine and research.
The British Library wishes to build on these achievements and is therefore currently advertising for the new post of Curator of Classical & Byzantine Studies (3 year, fixed-term contract). The successful candidate will join the Medieval and Earlier Manuscripts Section within the History and Classics Department and will have responsibility for interpreting and actively promoting the Classical & Byzantine collections (both Greek and Latin) for researchers and the public to increase their use and appreciation more widely. They will also project-manage the digitisation and online presentation of the rest of the Library's Greek manuscripts, so that the entire corpus is freely available to all anywhere in the world.
We are looking to appoint someone with a post-graduate degree, or equivalent, in a relevant subject, and with extensive experience of research in Classical and/or Byzantine Studies. Strong knowledge of Ancient Greek and Latin, excellent written and oral communication skills in English, and the ability to promote the collections to a wide range of audiences are essential.
To see a copy of the job profile and information about how to apply, please click here.
Closing date: 7 April 2013. Interviews will be held on 22 April 2013.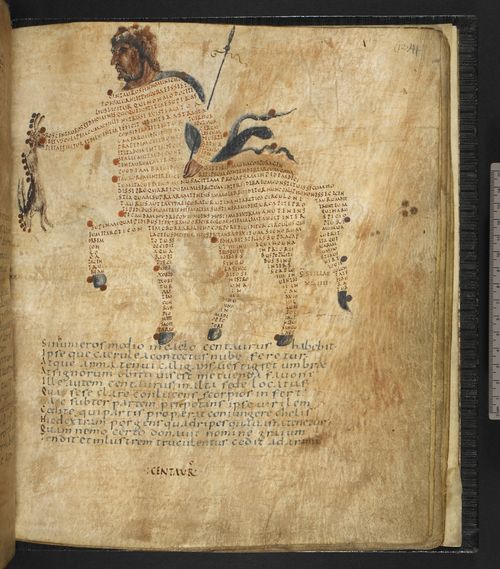 A page from Cicero's Aratea, with extracts from Hyginus, Astronomica: France, 1st half of the 9th century (London, British Library, MS Harley 647, f. 12r).