17 May 2013
Guess the Manuscript II
It's Friday, it's recently been snowing in England (it is May, after all), so it's time for another of our award-winning series, Guess the Manuscript®. This item belongs to the British Library's collections -- but what is it? A trawl through our Digitised Manuscripts site may give you a clue.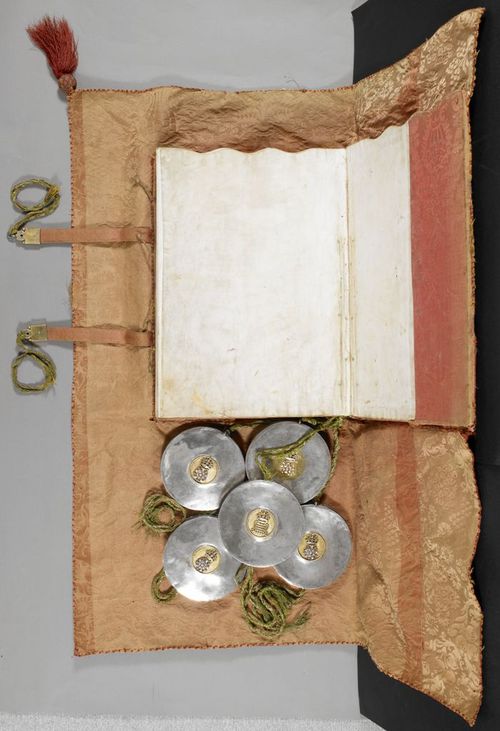 And the answer is ... the so-called Quadripartite Indenture, comprising a series of agreements between King Henry VII (r. 1485-1509) and the monks of Westminster Abbey, dated 1504. The manuscript is preserved in its original binding of red velvet lined with damask, and it still contains its five original wax seals. Congratulations to @All_A_Mort, @manx_maid and @yorkherald for being among the first to identify it!
You can see our previous Guess the Manuscript post here.