27 May 2013
Rejoice Now!
Our newest upload to the Digitised Manuscripts site is a gorgeous example of a rare early medieval liturgical document known as an Exultet roll.  Exultet rolls contain the hymns and prayers said during the blessing of the Easter (or Paschal) candle; their name comes from the opening exhortation: Exultet iam angelica turba caelum ('Rejoice now, all you heavenly choirs of angels'; see below).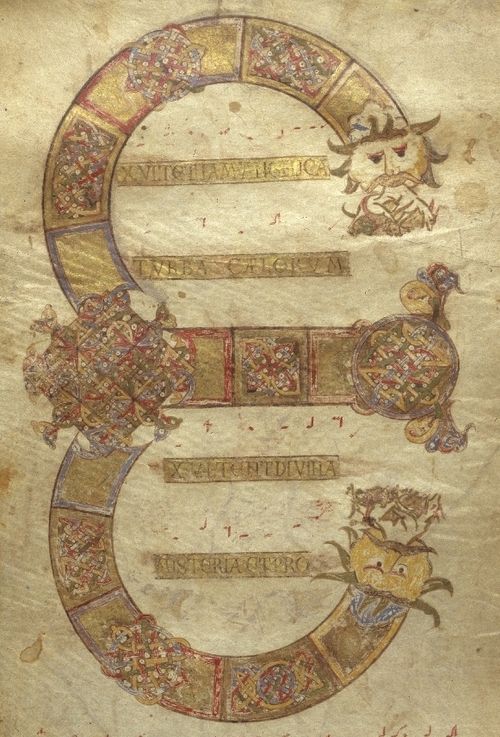 Detail of a decorated initial 'E'(xultet) at the beginning of the prayer for the lighting of the Paschal candle, Italy (Monte Cassino), c. 1075-1080, Add MS 30337, membrane 2
Our Exultet roll, Add MS 30337, comes from the Benedictine monastery of Monte Cassino in southern Italy. This region of Italy was strongly influenced by Byzantine practice, and by the 11th century had developed a distinct style for the Easter vigil, continuing to use liturgical rolls in the ceremony; such rolls had largely fallen out of favour elsewhere in Europe.
Exultet rolls were read aloud from an ambo, or elevated pulpit, which faced the congregation.  As the deacon chanted the words, he would allow each finished section to hang over the edge of the ambo so that the gathered people could see the accompanying pictures.  This courtesy to the audience required, of course, that the images be painted upside-down on the roll.  We have published the online version of Add MS 30337 with the 'correct' orientation so that the text can be easily read, but as a courtesy to all of you, please see the images in all their splendour (and right-side-up) below.

Detail of Christ enthroned between two angels, Add MS 30337, membrane 1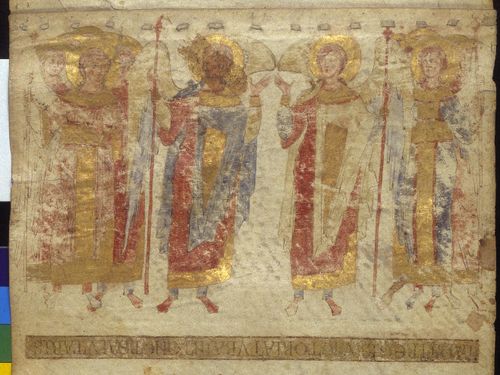 Detail of four angels ('Angelica turba caelorum'), Add MS 30337, membrane 2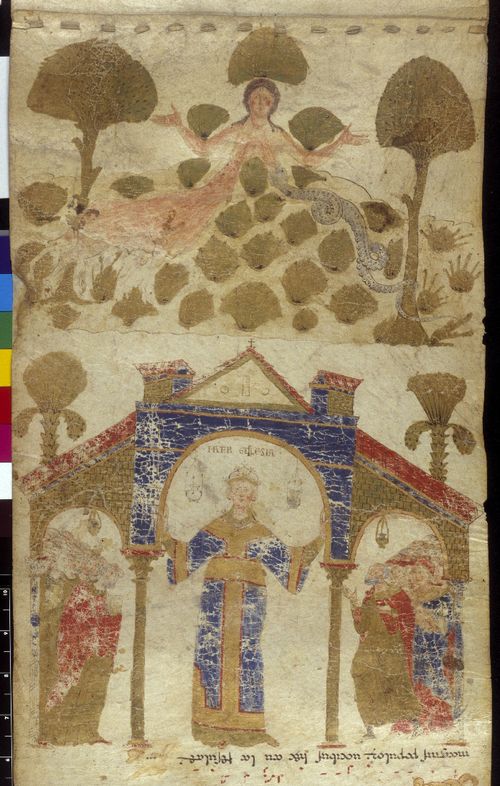 Detail of Tellus, the personification of Mother Earth, with a cow and a serpent suckling her breasts, and in the lower register, a personification of Ecclesia between a group of lay people and a group of clerics, Add MS 30337, membrane 3

Detail of a deacon reading and unrolling the Exultet roll from the ambo and the Paschal candle being lit, Add MS 30337, membrane 4

Detail of the Crucifixion, Add MS 30337, membrane 6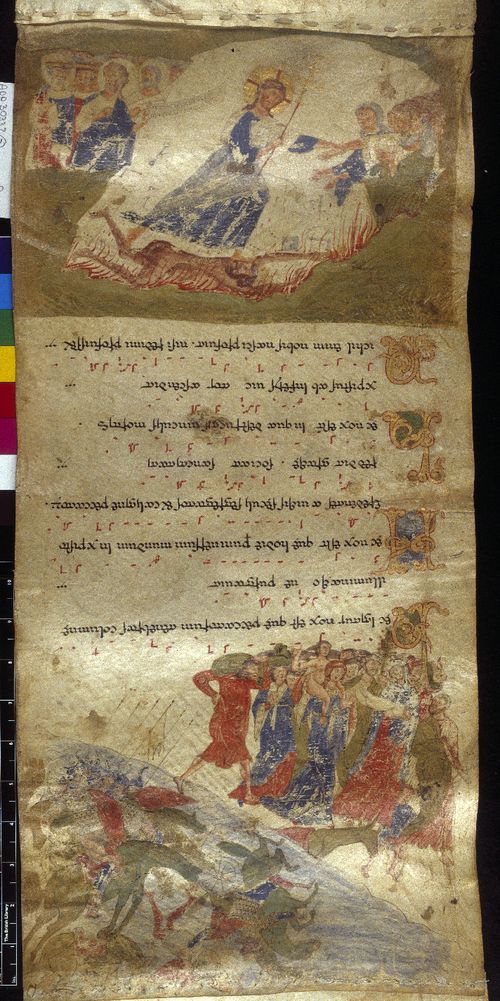 Detail of the Crossing of the Red Sea, and Christ's Harrowing of Hell, Add MS 30337, membrane 7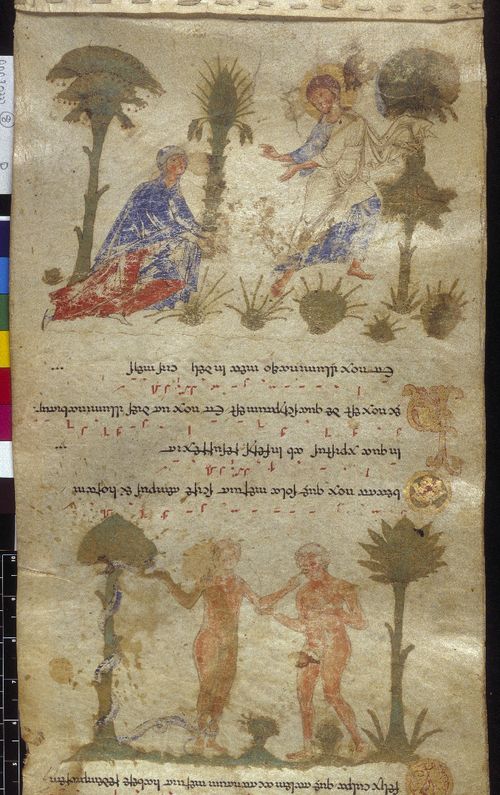 Detail of the Noli me tangere, and below, Adam and Eve in the Garden of Eden, Add MS 30337, membrane 8

Detail of the Paschal candle being censed inside a church, Add MS 30337, membrane 9

Detail of bees gathering nectar, and a bee-keeper collecting wax to create the Paschal candle, Add MS 30337, membrane 10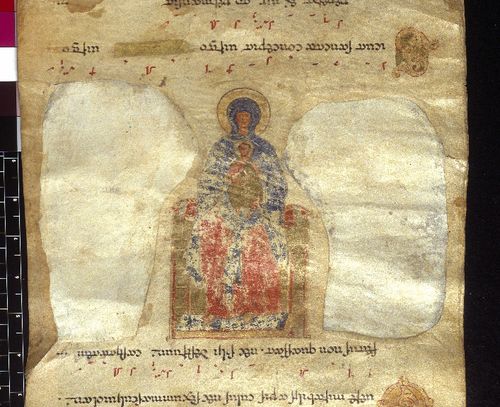 Detail of the Virgin Mary enthroned, with two figures excised on either side, Add MS 30337, membrane 11
You can check out the fully digitised roll here, and don't forget to follow us on Twitter @blmedieval.
- Sarah J Biggs