27 August 2013
Anglo-Saxon Invasion
The British Library has one of the most comprehensive collections of manuscripts in Old English, many of which have already been catalogued online with images at the Catalogue of Illuminated Manuscripts.  We have recently added catalogue entries and images for the Old English manuscripts in the Additional collection.  There are relatively few of these, but some of these manuscripts contain unique or very important texts.
They are:
Add MS 47967:  The Old English Orosius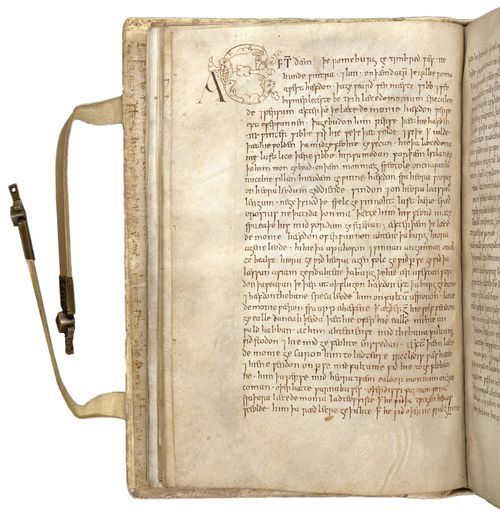 Zoomorphic initial (A)'E'(ft) with four heads and interlaced bodies at the beginning of Book III, Chapter i, from the Old English Orosius, England (Winchester), c. 892-925, Add MS 47967, f. 31v
Add MS 37517:  The 'Bosworth Psalter'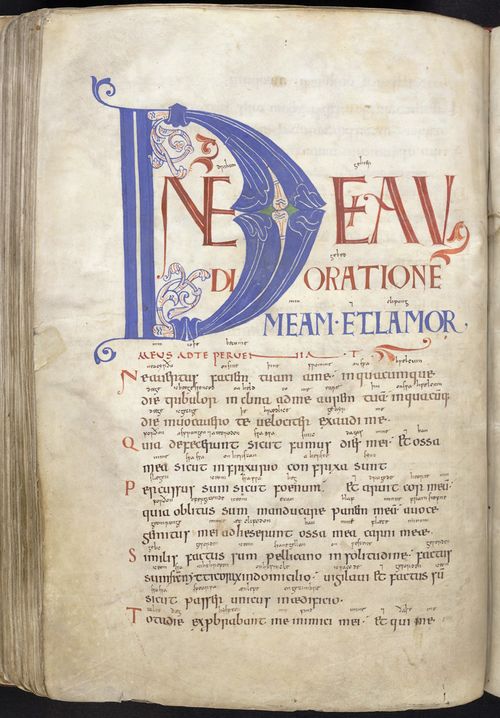 Opening page of Psalm 101 with a large decorated initial, display capitals, and interlinear gloss in Old English, from the Bosworth Psalter, England (Canterbury?), 4th quarter of the 10th century, Add MS 37517, f. 64v
Add MS 40000:  The 'Thorney Gospels'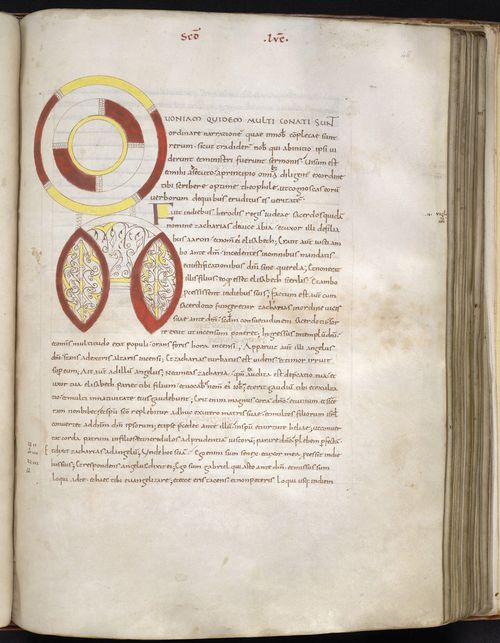 Large decorated initial 'Q'(uoniam) at the beginning of Luke's Gospel, with faint interlinear glosses, France (Brittany?), 1st quarter of the 10th century, Add MS 40000, f. 48r
The glosses in the Thorney Gospels, which are extremely faint, can be seen more clearly online by zooming in on the images, than they can in the manuscript itself.  They are above lines 3, 5, 6, 9, 11, 17, 18 and 24; if you are having trouble reading them, you can find details in N R Ker, Catalogue of Manuscripts Containing Anglo-Saxon (Oxford: Clarendon Press, 1957), no. 131.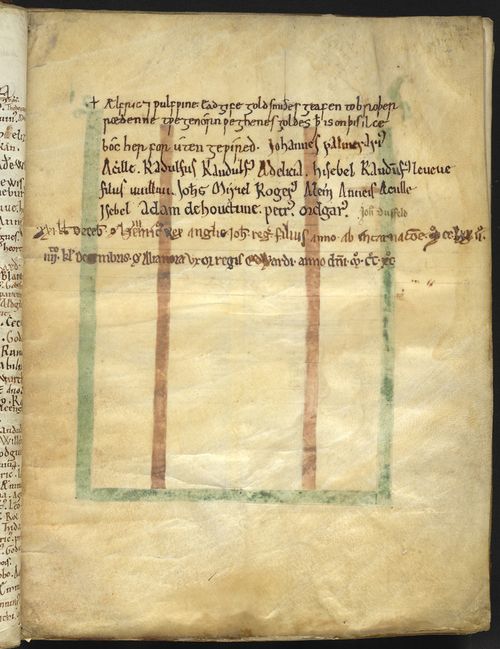 Inscription in Old English from the 2nd half of the 11th century referring to the former binding of the manuscript: '+Aelfric 7 wulfwine. Eadgife goldsmides geafen to broperraedenne twegen orn weghenes goldes daet is on pis ilce boc her foruten gewired' (Aelfric and Wulfwine, goldsmiths of Eadgifu, gave for the confraternity two oras of weighed gold which is wired without upon this same book), Add MS 40000, f. 4r
Add MS 23211:  Fragments of Saxon royal genealogies and a Martyrology in Old English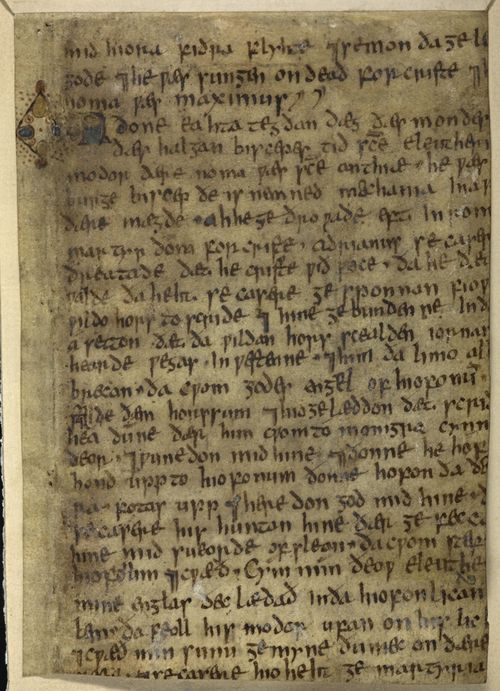 Fragment with decorated initial from the first page of a martyrology, England (south-west), 4th quarter of the 9th century, Add MS 23211, f. 2r
Add MS 34652:  a leaf from the Anglo-Saxon Chronicle: the preface with a West-Saxon genealogy from Cerdic (494) to Alfred (899) (f. 2) and a leaf from the bilingual Rule of Chrodegang (chapters 60-62, incomplete) (f. 3)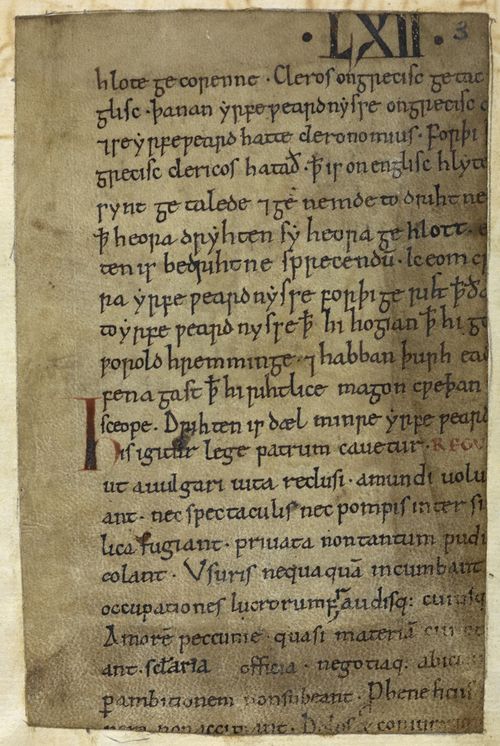 Text page of Chrodegang's rule with initials and rubric, England (Winchester), 2nd half of the 11th century, Add MS 34652, f. 3v
Add MS 61735:  Farming memoranda of Ely Abbey (also available on Digitised Manuscripts here, and please check out our recent blog post on the memoranda)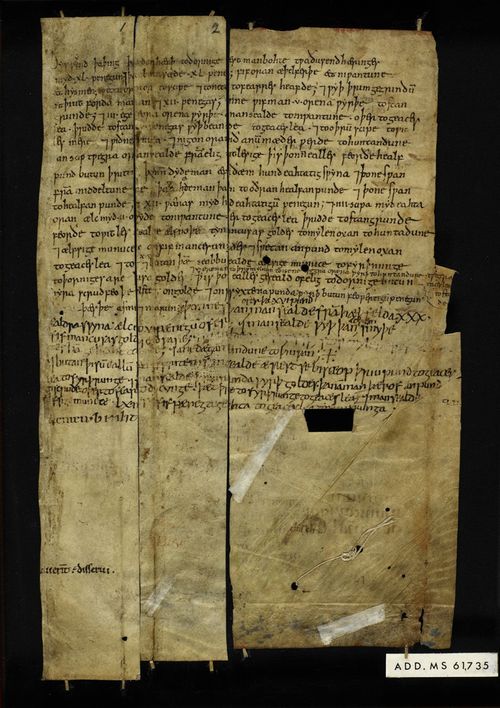 Recto of the 3 strips of parchment containing an inventory and valuation of livestock supplied by Ely to Thorney Abbey and a note of rents (payable in eels!), England (Ely), c. 1007-1025, Add MS 61735
Add MS 40165A:  Martyrology fragment (ff. 6-7) (also available on Digitised Manuscripts here)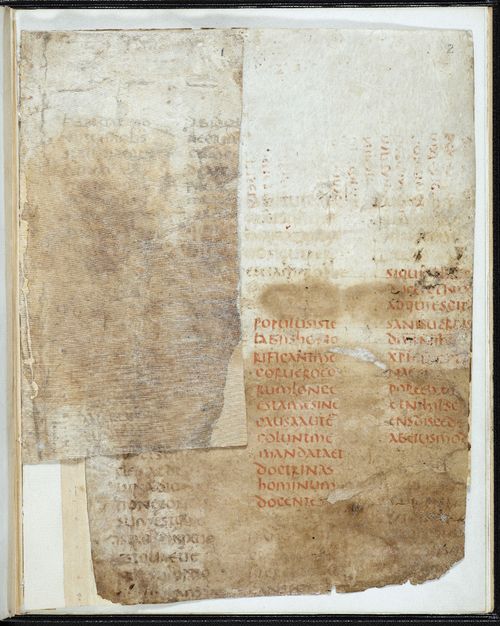 Martyrology fragment written in insular miniscule, England (south-west?), 4th quarter of the 9th century, Add MS 40165A, f. 6v
Add MS 9381:  Bodmin Gospels (St Petroc Gospels), with records of grants of manumission in Old England and Latin added on blank leaves and in margins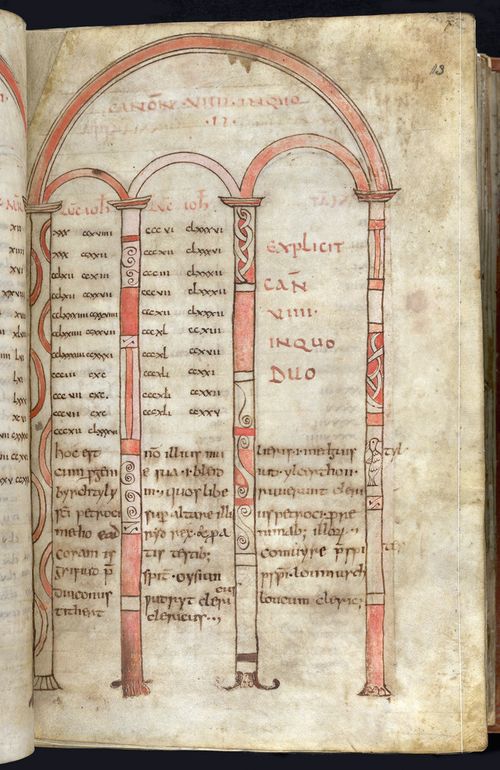 Canon tables with Bodmin manumissions, France (Brittany), last quarter of the 9th century or 1st quarter of the 10th century, Add MS 9381, f. 13r
Add MS 32246:  Part of Priscian's Excerptiones with Old English and Latin marginal glosses and Aelfric's Colloquy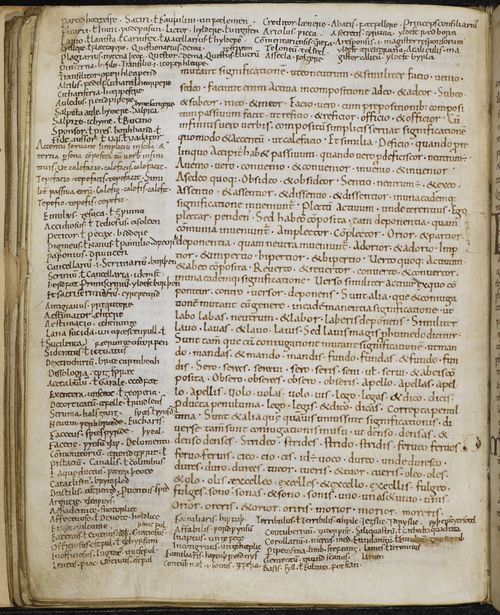 Excerptiones with a Latin-Old English glossary, England, 1st half of the 11th century, Add MS 32246, f. 21v

 - Chantry Westwell