30 August 2013
Guess the Manuscript VI
In honour of our recent uploads to Digitised Manuscripts, the latest installment of our universally-acclaimed Guess the Manuscript series is going Greek.  There's your first and only clue; as always, the manuscript is part of our medieval collections, and can be found somewhere on the Digitised Manuscripts site.  Happy hunting!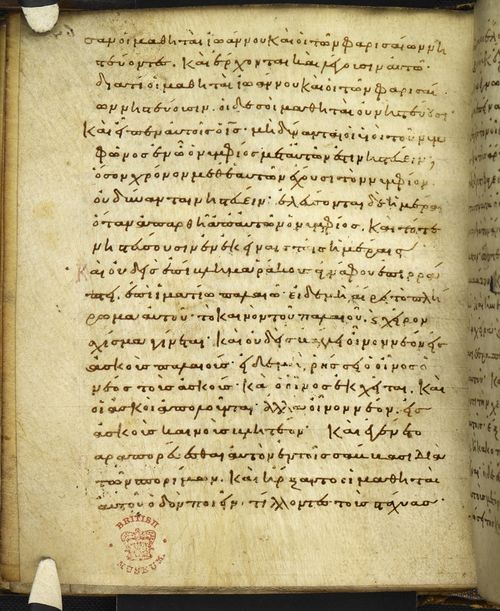 If you haven't already had a go at this engrossing game, please check out our previous posts, Guess the Manuscript I, II, III, IV and V.
You can leave your guesses here in the comments, or send them to us via Twitter @BLMedieval.
Update:  and the winner is... Peter, at @chesswoodseats ! Peter was the only one who came up with the correct answer; this is a folio from Add MS 15581, a Greek copy of the Gospels from the 11th-12th centuries.  Thanks for playing along, and look out for a new Guess the Manuscript soon!