22 October 2013
Lindisfarne Gospels Back in Treasures
Regular visitors to the British Library may be aware that some of our greatest treasures are often to be found on display in The Sir John Ritblat Gallery. At the time of writing you can see medieval manuscripts such as Magna Carta, Beowulf and the Luttrell Psalter; and we're delighted to announce that the magnificent Lindisfarne Gospels is a new addition to that list.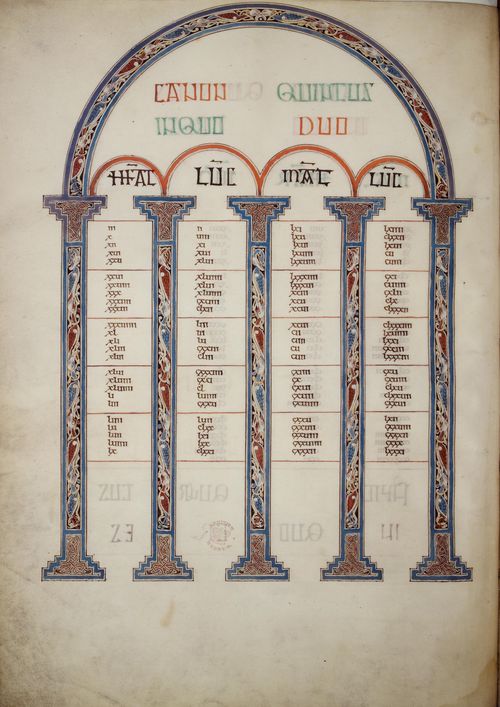 Canon table in the Lindisfarne Gospels (London, British Library, MS Cotton Nero D IV, f. 14v).
Now on display in London are two pages from the canon tables which preface the Lindisfarne Gospels. This Northumbrian gospel-book, renowned for its lavish carpet-pages and miniatures of the four evangelists, was made at the beginning of the 8th century, according to a colophon added some 250 years later (f. 259r). The canon tables provide readers with a concordance to the Four Gospels, allowing them to locate episodes described by more than one evangelist. Those tables in the Lindisfarne Gospels are notable for the intricate ornamentation of the columns, and for the rich palette of reds and blues, found elsewhere in the decoration of the manuscript.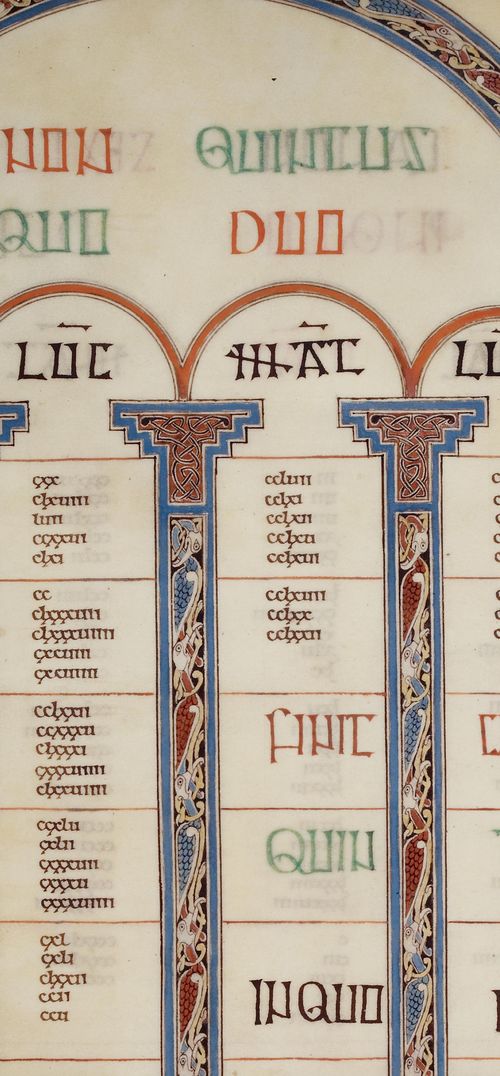 Detail of the Lindisfarne Gospels canon table (London, British Library, MS Cotton Nero D IV, f. 15r).
The Sir John Ritblat Gallery: Treasures of the British Library is open seven days a week, and is free to visit. You may also like to know that the Lindisfarne Gospels can be viewed in its entirety on our Digitised Manuscripts site.