Guess the Manuscript X
In honour of the tenth instalment of our award-wining (we wish) Guess the Manuscript series, we thought we would highlight a common feature of many of our manuscripts - that of later interventions. This diplomatic phrase covers a lot of ground, and can be used to describe everything from doodles to ownership inscriptions to erasures or corrections. The manuscript this image comes from has had quite a few of these sorts of interventions, as you can plainly see. As always, this image can be found somewhere on our Digitised Manuscripts site, so happy hunting! Additional kudos will accrue to you if you can tell us who was responsible for these additions (and even more if you can tell us why).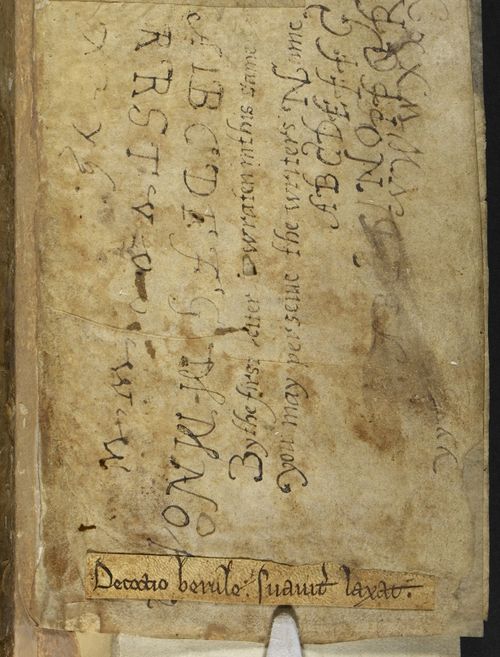 You can leave your guesses in the comments below, or via Twitter @BLMedieval. And a word of thanks from us: we have been overwhelmed by your responses to this series, and extremely impressed by your researching abilities; we hope we can continue to challenge you over the coming months and years!