07 June 2014
Guess the Manuscript XIII
Many thanks to all of you who have been playing along with our award-winning game Guess the Manuscript.  Our last installment was handily won by Hal Anderson, ARLIMA, Joyce Coleman, and quite a few of you on Twitter - congratulations to you all!
We've decided to take a turn from the textual to the graphic today (not that kind of graphic), and to issue a further challenge to you - we want to know if you can identify the image below, but also tell us a bit about its history.  By now you know the rules; this image can be found somewhere on our Digitised Manuscripts site, and is a part of our medieval collections.  Please leave your guesses in the comments below, or on Twitter @BLMedieval.  Good luck!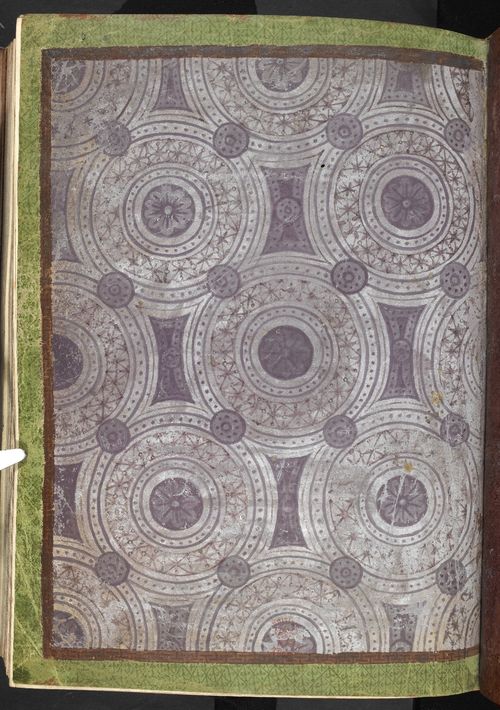 Update:  only one of you managed to crack this one - congratulations to Richard Wragg (@richdwragg) who guessed correctly (well, nearly, as you'll see)!  The answer is a carpet page from an 11th century Gospels from Germany, Harley MS 2821, and is very similar to folio 99v, which was Richard's guess, but this one has a bit of a twist.  It is the carpet page on f. 198v, which was removed from its probable location at the beginning of Luke's Gospel at some unknown time.  It was later rebound in its present location upside-down and reversed recto to verso (see the recto, f. 198r, to see just how upside-down it really is).  Thanks to everyone who played along!
- Sarah J Biggs