Two Weeks to See Magna Carta: Law, Liberty, Legacy
Magna Carta: Law, Liberty, Legacy, the British Library's most successful exhibition ever, closes on Tuesday, 1 September. This week we were delighted to receive our 100,000th paying visitor, all the way from Portland, Oregon. Don't miss your final opportunity to see not only the British Library's two manuscripts of the 1215 Magna Carta, but also King John's teeth, thumb-bone and will, the vestments of Archbishop Hubert Walter, the Articles of the Barons and papal bull annulling Magna Carta, the Petition of Right and English Bill of Rights, the US Declaration of Independence and US Bill of Rights, paintings on loan from Parliament, the National Portrait Gallery and the V&A, the recording of Nelson Mandela's trial speech, and the Cabinet papers proposing to give the United States of America a manuscript of Magna Carta during World War II.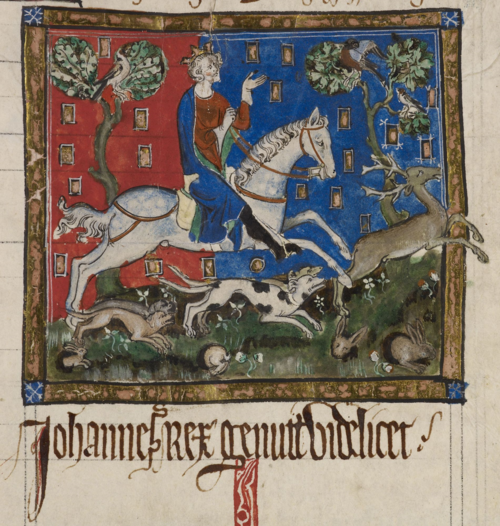 And that's not to mention the many other stories we feature, such as the murder of Prince Arthur, the trials of Thomas More, Charles I and William Penn, Shakespeare's play of King John, Olympe de Gouges and the French Revolution, the imprisonment of John Wilkes, the execution of the Cato Street Conspirators, the Treaty of Waitangi, Kipling and Gandhi, Oswald Mosley and the British Union of Fascists, and Eleanor Roosevelt and the Universal Declaration of Human Rights. If that's not enough, we also have films of Aung San Suu Kyi, Bill Clinton, William Hague and others putting Magna Carta into its international context, plus (for our younger visitors) a free children's audioguide. Quite simply, it's the biggest and best exhibition that's ever been mounted on what is one of the most famous and significant documents in the world.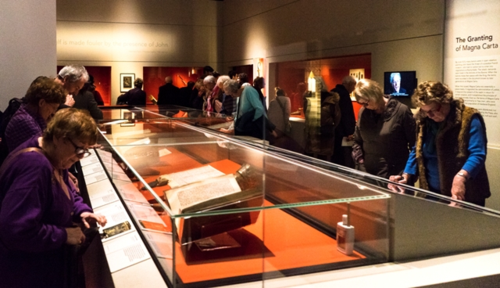 Magna Carta: Law, Liberty, Legacy closes at the British Library on 1 September. We'd love it to have lasted longer, but preparations are already under way for the opening of the Library's next blockbuster exhibition, West Africa: Word, Symbol, Song; and we do have to return our loan items to their many lenders! But you will be able to continue to see the exhibits after September in virtual form on our dedicated Magna Carta website, and to read about them in the exhibition catalogue.
Entry to the exhibition costs £12, and is free for under 18s.