06 February 2016
Medieval Library Rules
Today is National Libraries Day. Here's a guide to proper behaviour in the library. 
Rule No. 1: No Pets
Please do not bring your pets to the library. That includes pet rabbits and tame doves.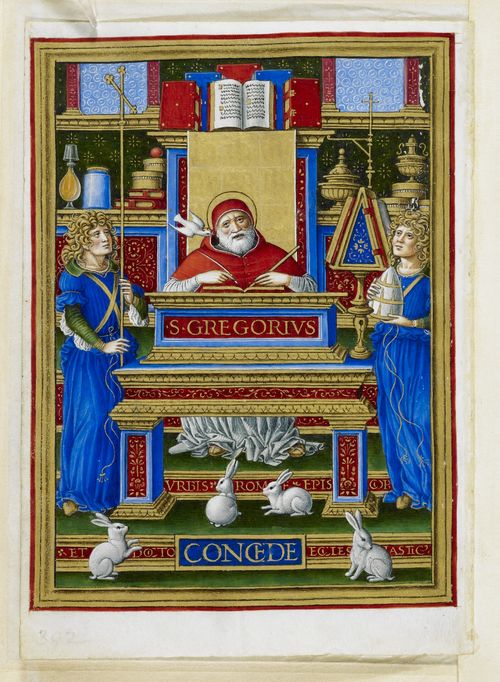 St Gregory the Great in his study.  Hours of Bona Sforza, Milan, c. 1490–4. Add MS 34294, f. 196v


Sometimes pets get carried away and like to get involved, which may damage the collections.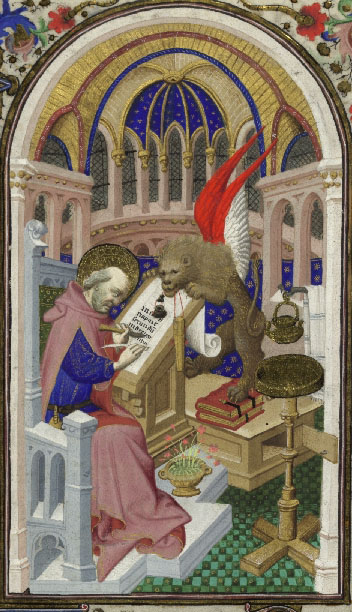 St Mark in his study. The Bedford Hours, Paris,c. 1423–30. Add MS 18850, fol. 24r 
So, even the most well-behaved of pets is not allowed.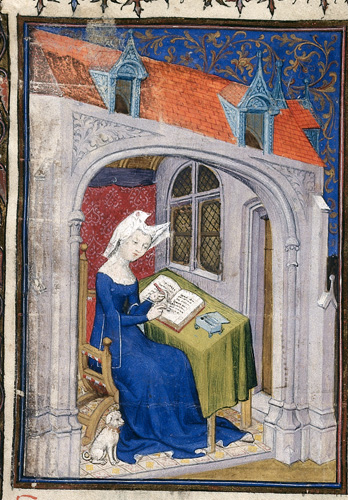 Attributed to the Master of the Cité des Dames and workshop and to the Master of the Duke of Bedford, Christine de Pizan,
various works (the Book of the Queen), Paris, c. 1410–c. 1414;  Harley MS 4431, f. 4r

Rule No. 2: Silence Please. 
 Please do not disturb other library users by playing obscure musical instruments in the reading rooms.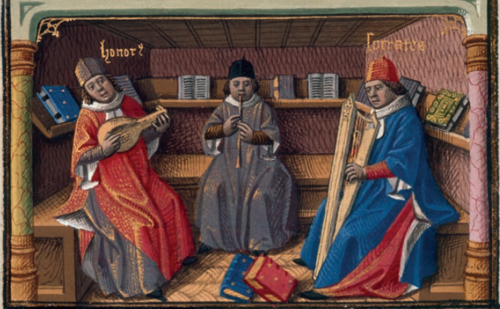 Musicians in a study. Attributed to Maître François, Valerius Maximus, translated by Simon de Hesdin and Nicholas de Gonesse, 'Les Fais et les dis des Romains et de autres gens', Paris, between 1473 and c. 1480; Harley MS 4375, f. 151 v
Rule No. 3: Use Appropriate Book Supports.
(Although if you are able to make use of an angel, that is also permissible.)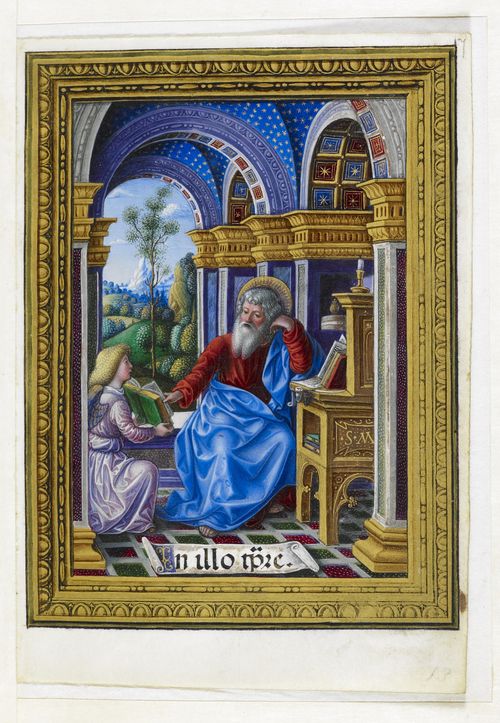 St Matthew in his study. Hours of Bona Sforza, Milan, c. 1490–4; Add MS 34294, f. 7r
Rule No. 4: Keep your desk tidy. 
Ensure there are no lemons or bishops' mitres in your work area.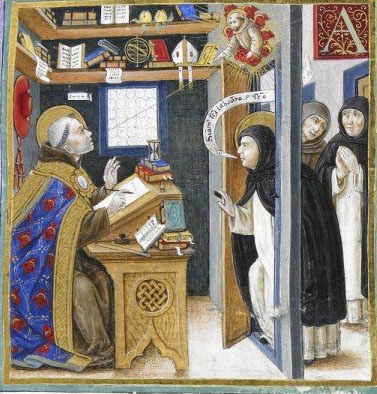 Bonaventure, a biographer of Francis of Assisi, in his study. Attributed to Stefano Lunetti, Bonaventure, Legend and Life of Francis of Assisi (with Miracles), Florence, 1504; Harley MS 3229, f. 26r
More images of medieval readers in their studies and libraries will be available in April when the British Library is publishing Medieval and Renaissance Interiors, by Eva Oledzka. 
 ~ Mary Wellesley