18 March 2016
by Becky Lawton
This week sees the arrival online of the manuscript containing the 'Wulfstan's Letter Book', which has been digitised as part of our Anglo-Saxon manuscripts digitisation project. The manuscript (Cotton Vespasian A XIV) is a compilation of three sections, written in the 11th and 12th centuries.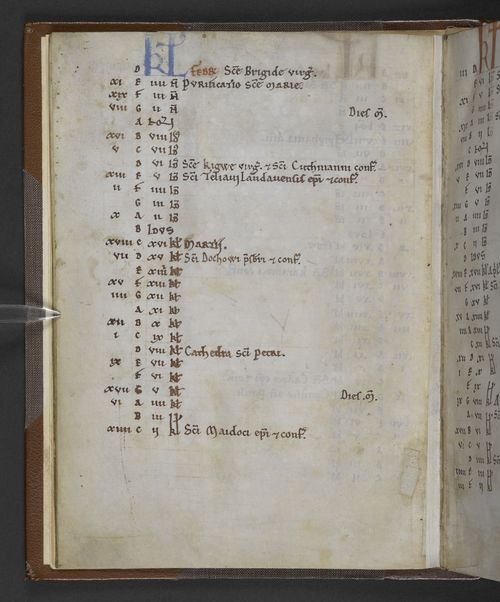 Page for February from a calendar, South Wales?, c. 1150-1200, Cotton MS Vespasian A XIV, f. 1v
The first section of this manuscript is believed to have been written in south-eastern Wales, and contains a calendar, a Latin-Old Cornish glossary containing over 300 words and a collection of saints lives. The page above is taken from the calendar page for February, and it features the feast day for St Brigid at the top of the page. Dedicated followers of the blog may remember some interesting aspects from the Life of St Brigid from a post on her feast day, 1 February.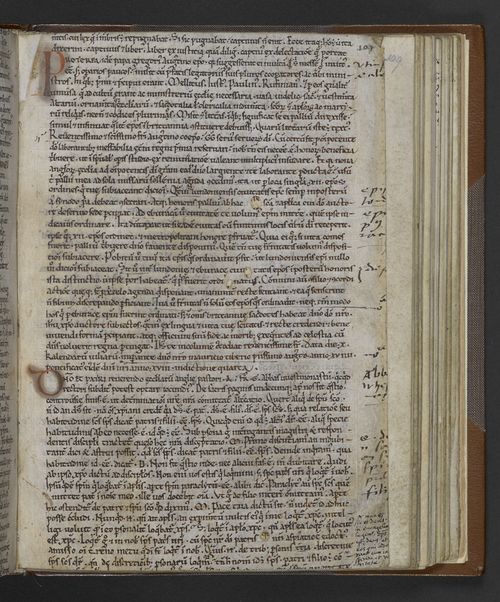 An extract from the Libellus Responsionem in Bede, Historia Ecclesiastica Gentis Anglorum, England, c. 1130-1170,  Cotton MS Vespasian A XIV, f. 109r
The second section of the manuscript is a selection of extracts from 'The Ecclesiastical History of the English Church and People', completed by Bede in 731. The extracts in this manuscript were copied in the mid-12th century; but a copy of Bede's text made in the late 8th or early 9th century was uploaded to Digitised Manuscripts last month.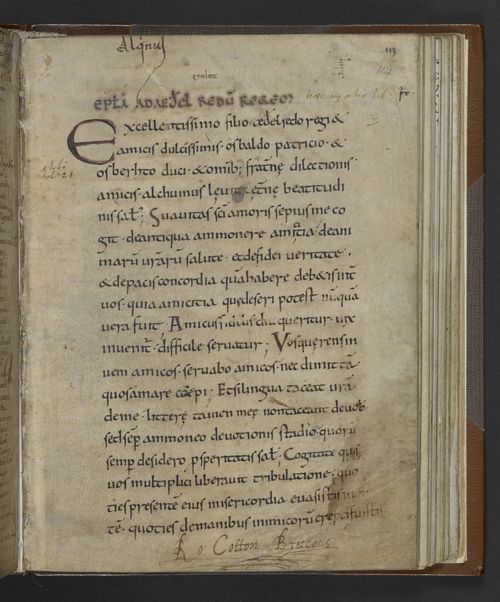 Extract of a letter from Alcuin to King Æthelred of Northumbria, from the Letter Book of Archbishop Wulfstan, England, c. 1002-1023, Cotton MS Vespasian A XIV , f. 114r
The final section in this manuscript is commonly known as the 'Wulfstan Letter Book'. This text is a collection of letters written by Alcuin of York (c.735-804), which was compiled by Archbishop Wulfstan of York (d.1023) in the early 11th century. Alcuin was raised and educated at the church of York before moving to the court of Charlemagne in Francia in the 790s. Alcuin did not forget his fellow Englishmen, and sent many letters back to Anglo-Saxon England. Chief among his correspondents were the monks at York and King Æthelred of Northumbria, who is the recipient of the letter on the page above. Alcuin wrote to Æthelred to advise him on how to combat the Viking invasions of the time and how best to rule his kingdom. Archbishop Wulfstan also had connections to York, lived during a time of Danish invasions in England, and his king was also named Æthelred. Wulfstan may have found the advice in Alcuin's letters helpful in his own day, and perhaps had them copied for this very reason.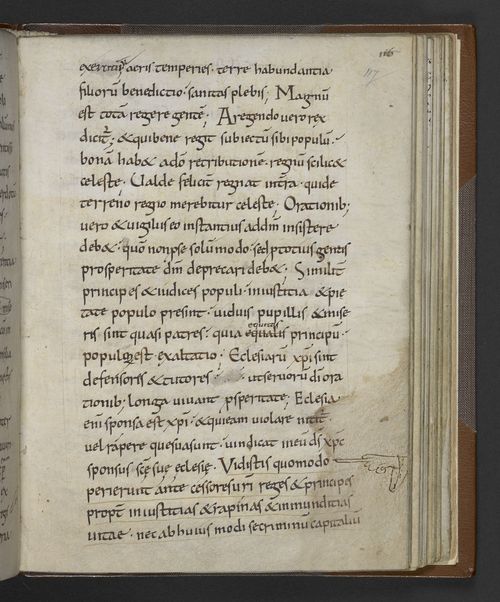 Extract of a letter from Alcuin to King Æthelred of Northumbria, Cotton MS Vespasian A XIV, f. 117r
On some pages it is possible to see sections that have been highlighted by a pointing hand or underlining. It is commonly thought that these annotations were made by Archbishop Wulfstan himself, owing to his close associations with the manuscript.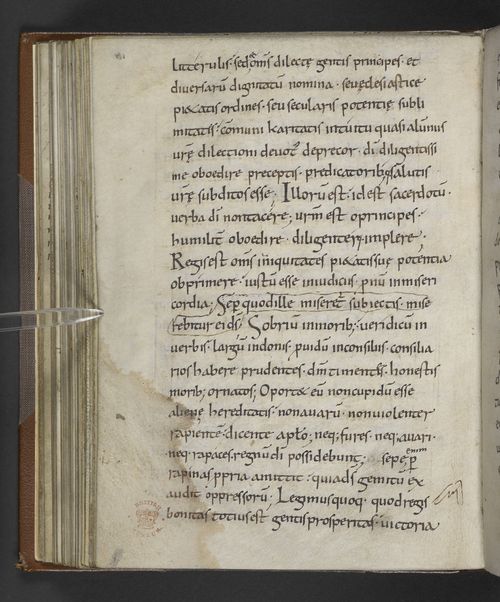 Extract of a letter from Alcuin to King Æthelhred of Northumbria, Cotton Vespasian A XIV, f. 116v.
Many of the phrases which were underlined or pointed to contain advice on good kingship and how to rule a good, Christian kingdom, in order to prevent the Viking invasions. Wulfstan's specific interest in these passages may reflect his concerns for the behaviour of his own king and the state of the kingdom of England.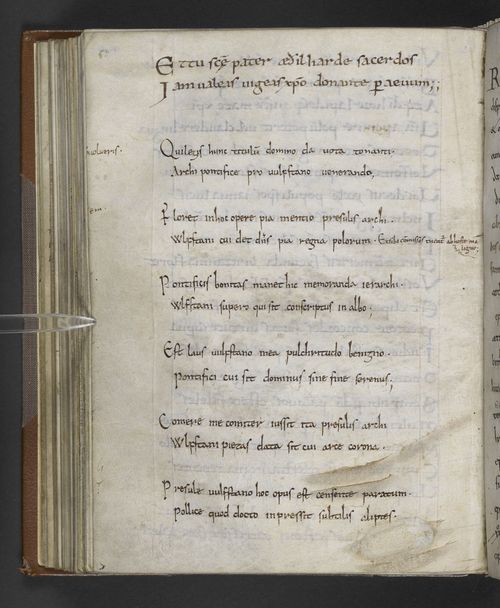 Verses written in Archbishop Wulfstan's own hand, Cotton MS Vespasian A XIV, f. 148v
After compiling his collection of Alcuin's letters, Wulfstan added a number of other items to the manuscript. On f. 148v is a poem, which includes Archbishop Wulfstan's name six times. This poem is thought to have been written in Wulfstan's own hand, rather than by a scribe.
Related Content:
Discover a beautifully illuminated single volume Latin Vulgate Bible produced at Alcuin's monastery of Tours in the 9th century.
A Carolingian Masterpiece: the Moutier-Grandval Bible