16 December 2009
Advertising in Jerusalem, 1935
In the run up to the Christmas period we are bombarded with advertisements of all shapes and sizes - in magazines, on TV and online. With this in mind, I became interested in advertisements from the EAP Collections. I found some in the Arabic language periodicals and newspapers held a the Al-Aqsa Mosque Library in East Jerusalem, digitally copied by one of our projects. I am currently cataloguing this material using the information provided by the project and hope to make it available for public access soon.
These two images have been taken from Al-Fajr, a weekly cultural magazine published in Jaffa. Dating from 1935, the first image shows an advert for a steam locomotive boiler, bearing the legend "the Airedale, Keighley". Interested parties are encouraged to contact the dealer in Jaffa, and are provided with an address and phone number.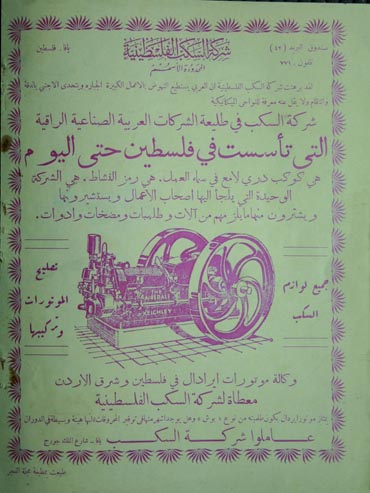 This second image contains a logo which should be familiar - the image of Nipper the dog listening to a gramophne, an image known as 'His Master's Voice', here advertising the Gramophone Company.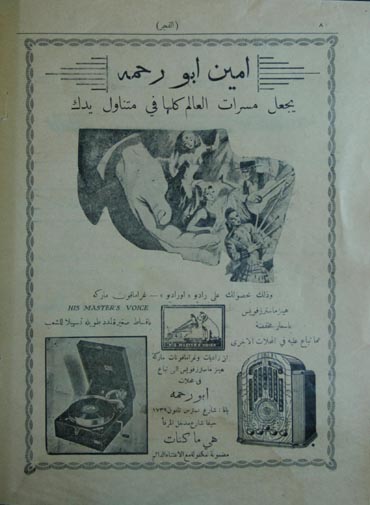 This project copied 24 periodical titles, including 13 newspaper titles and 11 magazine and journal titles. The Al-Fajr magazine was first published in June 1935 and subtitled "A weekly magazine for cultural art". Six issues were copied. Interestingly, its cover often featured a famous foreign actress, which was quite unusual for the Arabic language press of that time.
Alex