19 August 2010
EAP at the pictures: Ganashatru (Public Enemy)
This week we present details of another cinema booklet from the Collection of Rudrajit Mookherjee. Based on the Henrik Ibsen play An Enemy of the People, the film Ganashatru tells the story of Dr Ashoke Gupta's attempts to bring the truth - and good health - to the small West Bengal town of Chandipur. (The reference number for this cinema booklet is: EAP127/9/1371).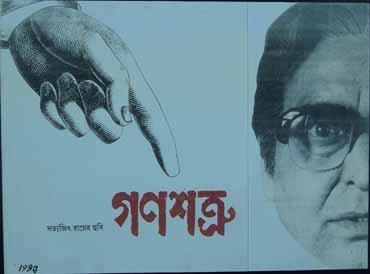 Following several cases of jaundice, typhoid and other water-borne diseases in Chandipur, Dr Gupta begins an investigation and discovers that the water supply at the recently built temple of Tripureshwar is contaminated.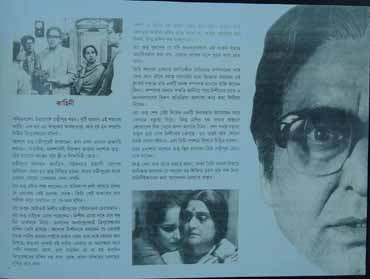 Dr Gupta's attempts to have the temple closed are blocked by his religious brother Nishith and the rich local businessman who financed the temple. The local paper refuses to publish the story for fear of reprisal and negative public opinion. Dr Gupta finds himself branded as a heretic and a public enemy by those with vested interests in the temple.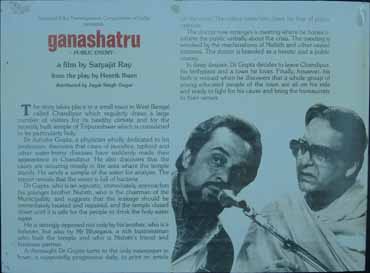 Frustrated and vilified, Dr Gupta makes plans to leave Chandipur. Fortunately, a small group of students declare themselves willing to fight for his cause. Together they attempt to take the bureaucrats and those with vested interests to task. 
Alex