22 October 2010
EAP001 Faces and places: Iranian photography
This week I have started to catalogue the material produced by the very first EAP project, EAP001 - Faces and places in Iran: Iranian photography at the turn of the 20th century. The project surveyed 30 archive collections across 13 urban centres in Iran, and digitised a sample of these materials.
The collections include photographs from key figures in the history of Iranian photography, including Ernst Hoeltzer, Minas Patkerhanian Machertich, Mirza Abdollah Qajar, and Thooni Johannes. The materials are in the care of a range of institutions and individuals, many of them unfortunately unable to provide safe archival storage. The accompanying metadata is patchy, and in some cases there is no information about the photographs, their subjects, sources or other contextual information. Once the collection is made available we are keen to encourage users to add to the descriptions, especially if this involves identifying subjects, photographers or related collections.
Here are a selection of images from the project that have caught my eye; I'll put up more next week as I progress with the collection.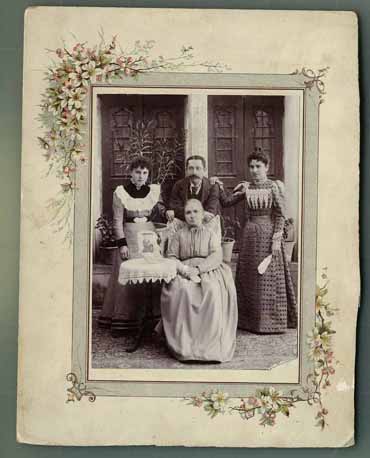 An Armenian family in Julfa. Taken by Ernst Hoeltzer, 1890s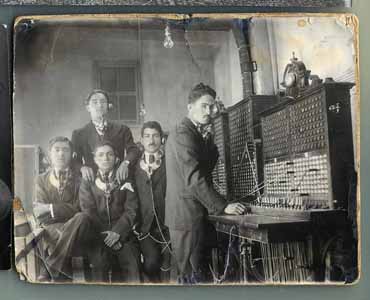 Workers at the inauguration of Isfahan's telephone exchange. Photographer unknown, 1930s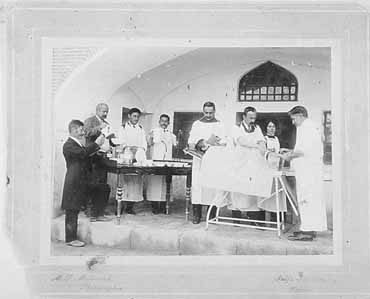 Boghozkhanian Hospital in Julfa, taken late 1918 by Minas Patkerhanian Machertich
Many of the images in our collection also appear in a book by Parisa Damandan (the co-applicant on this project, and the source of many of the photographs), Portrait photographs from Isfahan: faces in transition, 1920-1950 (London: Sagi, 2004), which contains an introduction to the history of photography in Iran.
Alex