29 November 2010
Early Records of the Natural History of the Malay World
This week's post is written by Nicholas Martland, the British Library's Australia & New Zealand Curator.
The Institute of the Malay World & Civilisation (ATMA) at Universiti Kebangsaan Malaysia (National University of Malaysia) is holding a conference on science and technology in the Malay world - what is now known as insular or maritime Southeast Asia. 
One of my interests is in the history of natural history of Australia and Southeast Asia, and I am presenting a paper at the conference, titled "Early records of the natural history of the Malay world: resources in the British Library's India Office Records."
After the conference I have been asked to run a workshop about locating, accessing and researching material of Malaysian/Indonesian interest found in UK institutions. 
Although the Malay manuscripts in the British Library's Oriental Collections and material at the SOAS Library are relatively well known by Malay studies researchers, other collections within the British Library with a Malaysian or Indonesian connection (such as material deposited with the Endangered Archives Programme) and small collections on Malaysia and Indonesia hidden away in specialist collections such as the Royal Botanic Gardens, Kew; the National Maritime Museum and the London School of Hygiene and Tropical Medicine, are less well-known. The workshop is being run to alert Malaysian academics, post-graduate researchers, librarians and archivists to the breadth of Malaysian -and Indonesian- related material held in UK institutions.  
The workshop will also be an opportunity to alert researchers to the work of the EAP. A wide selection of Malay and Indonesian materials have been digitised across a variety of EAP projects, such as: EAP144 The digitisation of Minamgkabau's manuscript collections in Suraus;
 
EAP144 Image from Nahwu Sarf, The Arabic Grammar. 

EAP153 Riau manuscripts: the gateway to the Malay intellectual world;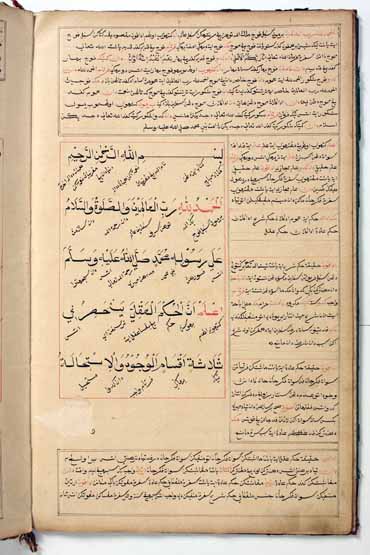 EAP153  Image from Kitab Sifat Dua Puluh dan Panjelasannya
and EAP276 Documentation and preservation of Ambon manuscripts.
Nicholas Martland, the British Library's Australia & New Zealand Curator, has worked in libraries in Southeast Asia and in UK libraries with Southeast Asian collections, and maintains an interest in the region, particularly in Malaysia, Singapore and Brunei.