02 February 2011
January Accessions part one
In January the EAP received material from 6 projects. Brief details are given below, along with links to further information and samples:
EAP128 Thai rainbow archives project: a digitised collection of Thai gay, lesbian and transgender publications
The EAP128 project is part of an attempt by Thai community organisations, working in collaboration with the Australian National University, to preserve materials that have not been collected by any Thai institutional archive. The project digitised approximately 1,000 Thai language LGBT publications, and has arranged for the original materials to be transferred to the Princess Maha Chakri Sirindhorn Anthropology Centre Library in Thonburi, Bangkok. The material is available at the Thai Rainbow Archive website, and will also be made available through the British Library reading rooms and the EAP website.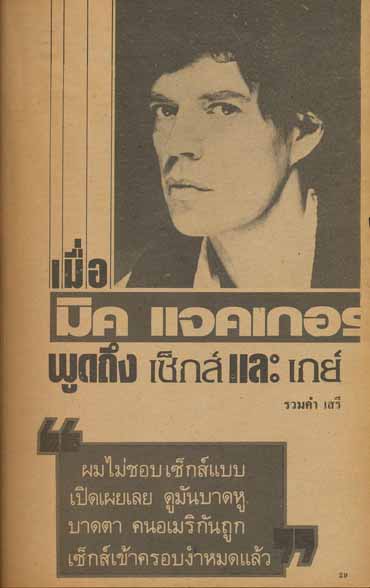 Page from Mithuna magazine, 1984
EAP180 Preservation through digitisation of endangered Armenian rare books, and making them accessible on the Web (phase 1)
The Fundamental Scientific Library of Armenia holds 4,200 endangered books and 190 titles of Armenian language newspapers and periodicals, one of the largest collections of early printed books and periodicals in the Republic of Armenia. The material is fragile, and unsuitable storage conditions present a threat to its long term survival and availability as a research resource. The EAP180 project has provided training sessions for local staff in preservation and digitisation, and created digital surrogates of these vital materials.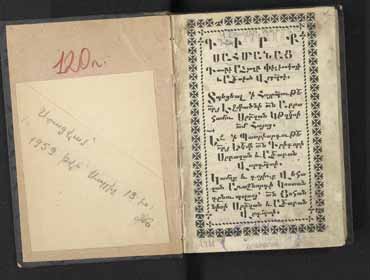 EAP310 The digital documentation of manuscripts in Phurdrup, Thadrak, Tshamdrak and Nyephug Temples
The temples of Phurdrup,  Thadrak, Tshamdrak and Nyephug in Bhutan hold significant collections of ancient manuscripts, including Buddhist canonical texts, religious and philosophical writings, and histories and biographies, which have hitherto remained unknown and inaccessible to scholars. The collections in the four temples are exposed to fluctuating temperatures, humidity, dust, and insect and rodent attacks. EAP310 created over 150,000 digital images of the manuscripts, helping to preserve the intellectual content of the material, and making it available to the international community for the first time.
Alex