06 October 2014
September online collections 2014
This month four collections have gone up online, these are EAP127, EAP266, EAP550 and EAP607.
EAP127 is a project that digitised Bengali 'popular books', street literature targeted at a wide population geared to the non-elites.
The material covers such varied subjects as religion, folk culture, local history, popular literature, pornography and erotica, fashion and cookery, instruction on traditional rural pursuits such as agriculture and animal farming, citizen's rights, public hygiene and social reform.
The books are of unique sociological interest, illustrating the changing society, culture and economy of Bengal. They illustrate sectors of Bengali printing history and book trade and developments of the Bengali language. They were usually printed cheaply on poor paper that discoloured quickly. Digitising these collections has ensured that they will be preserved as a resource for future researchers.
A large amount of this collection unfortunately is not able to be viewed online because of copyright reasons, however over 13,000 images are available and the remainder can be viewed in the British Library reading rooms.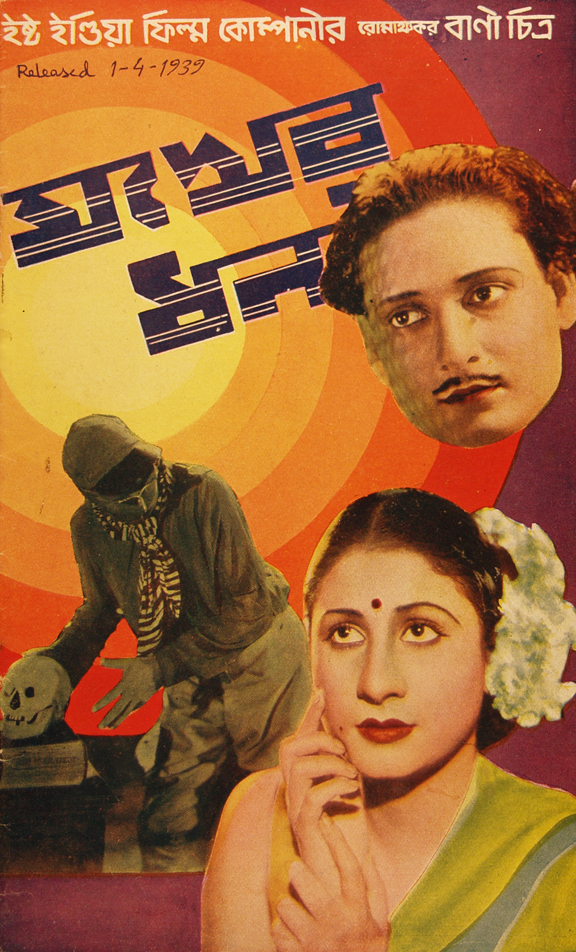 EAP127/9/104 - Image 1
EAP266 is a pilot project which aimed to reorganise the Bolama collection in Guinea-Bissau. Bolama was the first capital of Portuguese Guinea, these records relate to the city and island dated from 1870's to the 1960's. They are currently held by the National Historical Archives of Guinea-Bissau after being transferred from the Mayoral Office of Bolama in 1988. It includes all the documents of the public administration which could be found in Bolama in 1988.
The Bolama collection is of great historical value. It reflects the fundamental change in Portuguese colonial rule from outside administration (directed from the Cape Verde Islands) to significant Portuguese presence and the political and economic penetration of the Guinean mainland.
In January 2009 some additional research was undertaken in Bolama and other public documents from the colonial period on the island were found. Relevant documents of the Bolama Court were stored in the archives of the Ministry of Justice in Bissau; these records were in a vulnerable state as the archive was stored in the loft of the old Palace of Justice which has a roof in a bad state of repair.
As part of the project these additional records were transported to the National Historical Archives of Guinea-Bissau. The documents of the entire collection were painstakingly restored to their original order and rearranged and re-packaged in 279 boxes. A digital sample of the records was taken and this is now available to view via our website.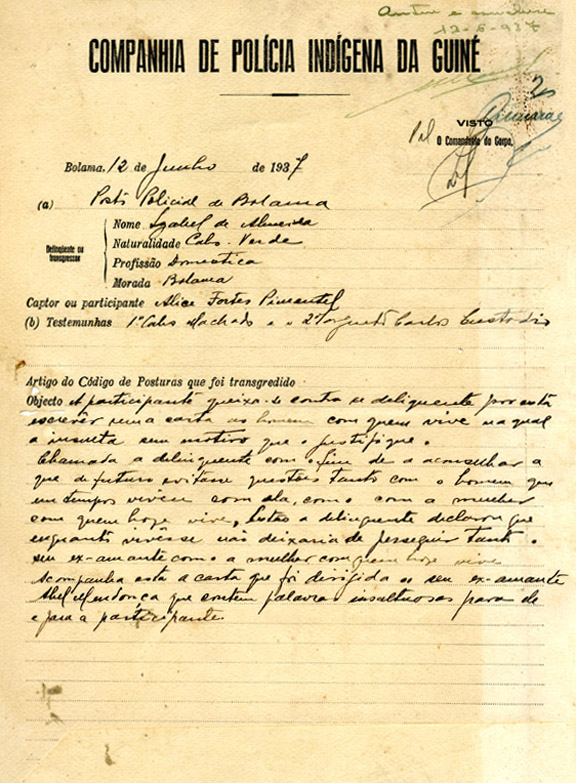 EAP266/1/1 - Image 5
EAP550 surveyed and digitised Yao manuscripts from Yunnan province in Southern China. Yao manuscripts are very unique writings which are significant for understanding Yao people, their religion and culture in general. They are mainly used in religious activities including funerals, annual festivals and special rituals for telling fortunes and expelling evils. Yao manuscripts record texts on various subjects but in a relatively standard poetic format. Since the texts cover the local knowledge on history, literature, astrology, geography, agriculture and many other subjects, they are regarded as the encyclopaedia of Yao people. The texts are read or sang normally by the indigenous priests, known as shigong in Chinese, sometimes they are accompanied by a couple of female singers. It seems that being a shigong shaman is a family profession succeeding in the patrilineal lineage, therefore Yao manuscripts are preserved in individual families and traditionally it is prohibited to show manuscripts to strangers. Yao manuscripts can be accessed in numbers only when the social changes drive shigong shaman to a marginal status and manuscripts are no longer as cherished.
The Yao manuscripts are endangered in many aspects. Firstly, the quality of the original material and their preservation conditions. Secondly, the modernisation process in China after the 1980s brought dramatic changes to the Yao societies. Shigong shamans were marginalised and the indigenous religious activities mostly abandoned. Yao manuscripts were viewed as insignificant and destroyed at an astonishing speed. Thirdly, smuggling and illegal trading brought further threats to the records.
The project was successful in digitising over 200 volumes of Yao manuscripts and creating the first database on the records surviving in China.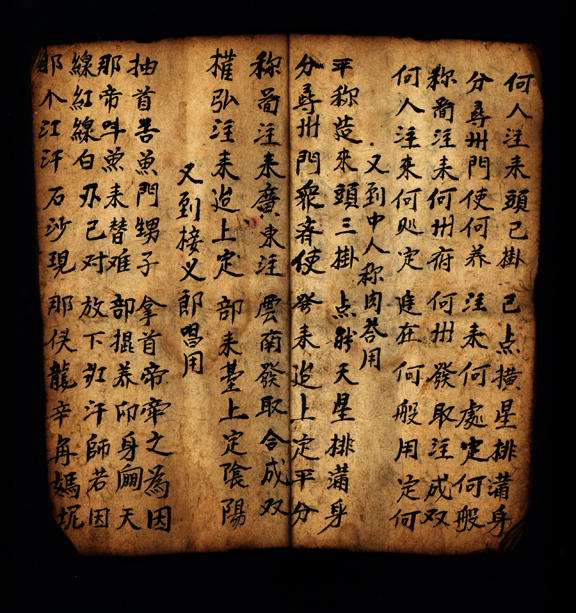 EAP550/1/13 – Image 10
EAP607 digitised Native Administration records which were generated between 1891 and 1964 by the Native Authorities (traditional chiefs) in Malawi, formerly Nyasaland.
Prior to British colonialism, Malawi was a predominantly oral society where everything was transacted and captured orally. The establishment of Native Authorities marked a historic transition as traditional leaders were required to conduct and capture official business on paper. The Native Administration records are therefore immensely unique and historical as they portray the interaction between the literate Western culture and oral African culture and the subsequent triumph of literacy over illiteracy in Malawi. The records are a lasting legacy of the impact of colonialism on the people of Malawi.
From July to September 2011, the National Archives of Malawi carried out an earlier pilot project (EAP427) which inspected 32 traditional authorities in the northern region of Malawi to confirm whether traditional chiefs were still keeping the records and to assess the condition of them. The results of the survey established that there were significant volumes of vital records relating to the native administration between 1891 and 1964. The Native Administration records are regarded as personal property inherited by successive chiefs over the past century. EAP607 carried on this work and further identified and assessed the nature and volume of Native Administration records in Malawi. The project digitised the most endangered records. Approximately 20,000 records were digitised and are now available to view online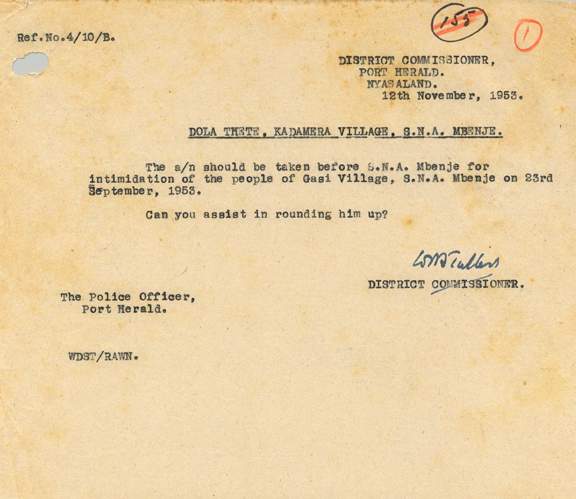 EAP607/4/9 - Image 1
Check back next month to see what else has been added!
You can also keep up to date with any new collections by joining our Facebook group.