New images online – June 2015
This month we have had one project go online, EAP656. This is a project from Uganda which digitised the photographic archive of Ham Mukasa, a leading intellectual and ethnographer in Buganda, a subnational kingdom within Uganda. The collection dates from 1868-1956 and makes a valuable contribution to the understanding of this period in Uganda's history. The collection includes over 2000 photographs.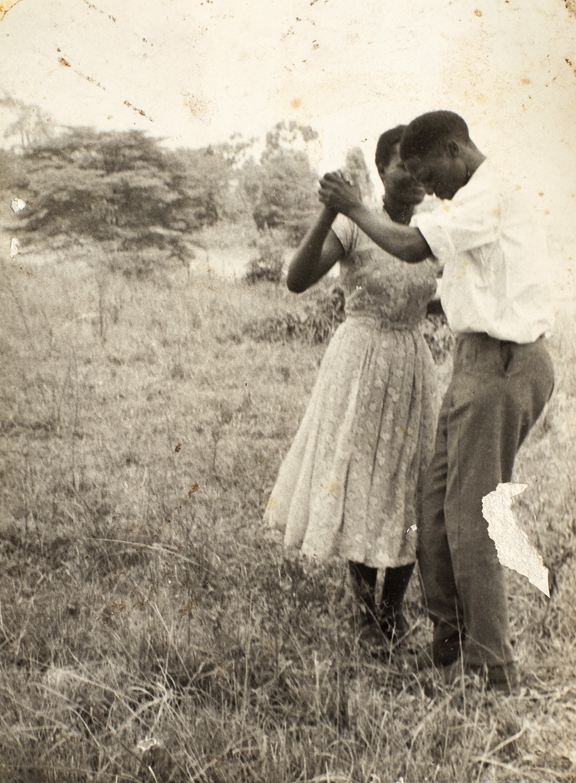 EAP656/1/1/8: A couple dancing – Image 10
Ham Mukasa lived as a page in the court of King Muteesa I of Buganda, and may have been first exposed to photography in that setting (a knowledge of photography having been introduced to the court by the explorer Henry Morton Stanley, in 1875). Mukasa was certainly taking photographs by the 1890s. Initial surveys of his collection suggest that he was particularly active as a photographer in the period 1900-1920, although he continued to take pictures right up to his death, in 1956.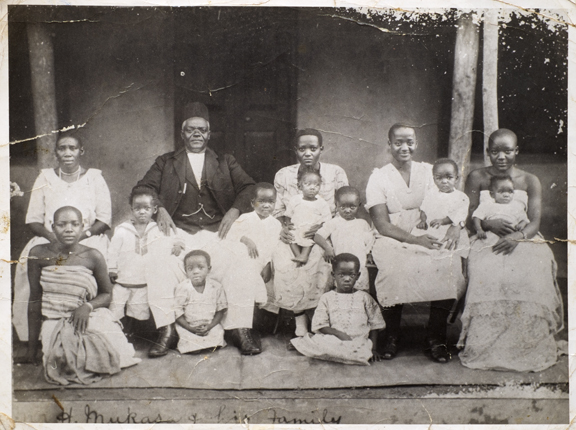 EAP656/1/1/1: Ham Mukasa with his second wife Sarah, his two daughters from the first marriage and other children taken while seated in front of a house. – Image 4
Ham Mukasa was active during the period of British penetration into the region of Buganda; he was a key figure in the court of King Daudi Chwa II (1856-1884) and was secretary to Buganda's Prime Minister Apolo Kagwa. His images offer valuable clues on the early history of colonialism in Uganda and aid the understanding of the fields of African history, anthropology and African visual studies/art history.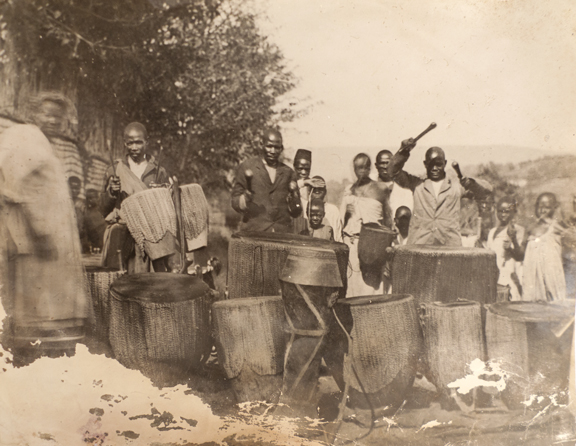 EAP656/3/1/2: Men playing on drums. - Image 30
The EAP website does not contain catalogue information about individual photographs, this can be obtained through the British Libraries 'Search our Catalogue Archives and Manuscripts' this can searched for via this link.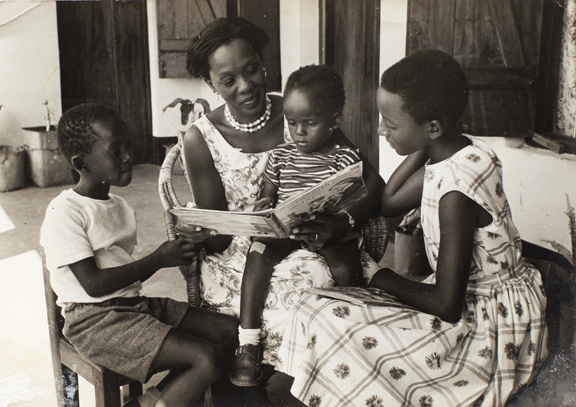 EAP656/1/1/8: Image 60 - A lady holding a child with another boy and girl sitting beside her.
Check back next month to see what else has been added!
You can also keep up to date with any new collections by joining our Facebook group.