10 July 2012
06 July 2012
The year is half over and it is time to tell everyone about our June Accessions. We received some really interesting material last month from four different projects working in Chile, Indonesia, Argentina and Mali. Here are the details:
EAP359 Plan for Valparaíso's musical heritage digitisation (1870-1930): scores and 78rpm discs
This project copied printed musical scores and 78rpm discs from the Margot Loyola Collection. The surrogate digital material includes folk music and will provide researchers with a unique insight into the social history of Valparaiso, Chile, during the late 1800s and early 1900s. In addition to their musical content the scores and discs display advertising and some quite fabulous art work.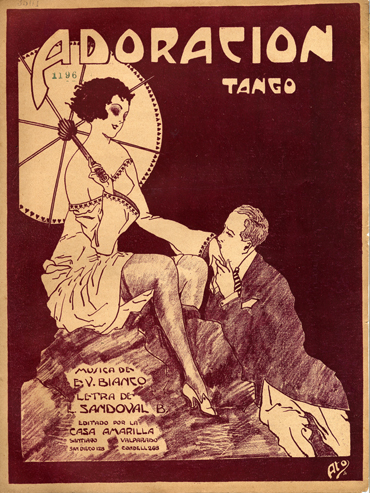 EAP365 Preservation of Makassarese lontara' pilot project
This pilot project set out to discover and evaluate the existence of private collections of lontara' manuscripts in the Makassarese language of South Sulawesi, Indonesia. The results of their field work will be shown in a Survey Report. Alongside this, the project team took digital images from six manuscripts belonging to three Collections. The image below is from a manuscript concerned with the Islamic calendar.
EAP375 The transition from a traditional to a modern society: recovering Argentinean and Latin American history through an emblematic publishing company
The digital surrogates received from EAP375 are the result of a 12 month project to digitise part of the archives from a major newspaper company in Argentina, the Haynes Publishing Company. I will post more information on this, with images, next week when the principal investigator, Celina Tuzzo, will be our guest blogger.
EAP488 Major project to digitise and preserve the manuscripts of Djenné, Mali
We received the first submission of material from this major project. The project is copying manuscripts belonging to private collections housed in the Manuscript Library of Djenné or private family libraries. These Arabic manuscripts include important Islamic texts and other volumes covering a range of topics including themes of the occult and local history.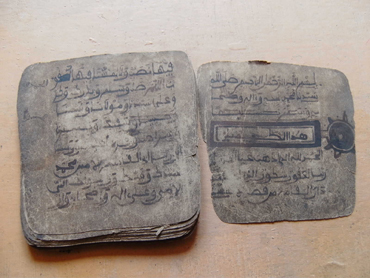 Lynda
25 November 2011
This week images from EAP209 Survey on surviving dongjing archives in Jianshui, Tonghai and Mengzi were added to the EAP WebPages. The project visited three counties in South Yunnan and gathered information about surviving dongjing records in the area. It also copied 33 manuscripts from the collections of Li Chun and Kaichao Wang. These have made a substantial and important addition to the dongjing archives copied by an earlier EAP project: EAP012 Salvage and preservation of dongjing archives in Yunnan, China: transcript, score, ritual and performance.
Together these projects copied 100 dongjing manuscripts and approximately 36 hours of recorded material. The printed sources include music scores and lyrics, correspondence, a charter for the Dali dongjing society, guides and rules for conducting rituals and even seating arrangements for performances. The recordings are of performances and interviews. They provide an amazing amount of original material for students of dongjing culture, practices and belief and should be of particular interest to students studying dongjing music.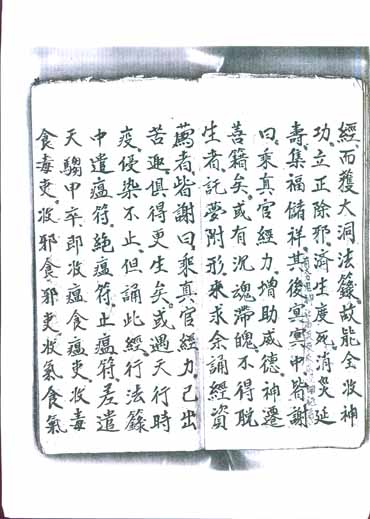 Interestingly, most of the original manuscripts digitally copied by EAP012 and EAP209 are themselves copies of earlier manuscripts. The texts and musical scores have been passed down, transcribed and re-copied by members of dongjing societies. In this way they have survived through centuries of political turmoil and social transitions. They contain the traditions of generations of dongjing practitioners.
Lynda
02 September 2011
In my last post I announced that the eight Collections copied by EAP012 Salvage and preservation of dongjing archives in Yunnan, China: transcript, score, ritual and performance have been catalogued. Four manuscripts from three of these Collections have now been added to The British Library's Digitised Manuscripts pages. From here, they can be viewed along side early medieval volumes dating back to the sixth century - some of the treasures of the Library. The Medieval and Earlier Manuscripts Blog provides updates on the Library's digitised manuscripts, information on the manuscripts themselves and the cultures and contexts from which they came, and images from some of the already-digitised items. Well worth a look.
The four manuscripts we have added are:
EAP012/2/1 [Dong jing pu], an anonymous music score from Qilin District, Qujing City
EAP012/5/1 Luliang dong jing yin yue zheng li chu gao, a booklet of Dongjing music scores from Luliang County
EAP012/7/15 Chuxiong Yi zhou dong jing gu yue, a score of archaic Dongjing music from Chuxiong in jianpu notation
EAP012/7/16 Min zu min jian gu yue-gong chi pu yi jian pu ben, a transcript of an archaic Dongjing music score written in gongche notation.
The Digitised Manuscripts viewer has easy to use navigation tools that allow you to move around the items, choose pages, view two pages at once, rotate the images, zoom in and zoom out etc.
Lynda
25 January 2011
This week we have started to catalogue the material created as part of EAP132: Digital Archive of North Indian Classical Music. Run by the School of Cultural Texts and Records at Jadavpur University, Kolkata, the project digitised approximately 1,150 hours of north Indian (or Hindustani) classical music held by private collectors and institutions.
Collectors in West Bengal provided most of the material, and one collector was committed enough to transport his material from Venezuela to be digitised. A follow up project - EAP274 (stage two)- is currently underway, which focuses on special collections of relatively rare styles (such as dhrupad singing) and Bengali popular music from 1902 to 1936.
Sound recordings are threatened by the physical decay of their carriers and technological obsolescence, and material was digitised from gramophone discs, vinyl, cassette tapes and CDs in various states of repair. The EAP is working with the British Library Sound Archive to ensure that our digital copies can be accessed in the future.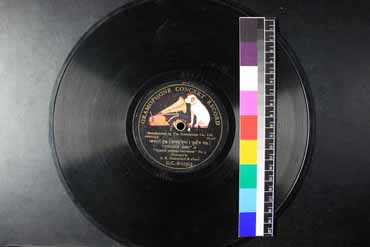 The user community of the SCTR digital archive have set up a website featuring audio clips, video footage and biographies of the performers featured in the collections. The site also provides a forum for users to exchange information about the collections and related resources.
Alex
27 October 2010
29 September 2010
We are pleased to announce that the catalogue for the Popular Market Bengali Books is now available to view via the British Library's Search Our Catalouge: Archives and Manuscripts pages.
2971 examples of Bengali street literature have been digitised by staff at Jadavpur University, Kolkata. Digital copies and (some of) the original material can be consulted at the School of Cultural Texts and Records or the reading rooms here at The British Library. The books cover subjects including folk literature, music and songs, theatre booklets, homeopathy, astrology, adventure novels, horror stories, grammar guides, religious practices and belief, and many many other topics. Anyone reading this blog will be familiar with some of the material, and seen some of the images produced by the Project.
The material is organised into 11 separate Collections, based on the name of the Collector of the original material. This includes the School of Cultural Texts itself whose Collection contains seven sub-collections, reflecting the development of their holdings. The 11 Collections are:
EAP127/1 SCTR Collections
EAP127/2 R.P. Gupta Collection
EAP127/3 Devajit Bandyopadhyay Collection
EAP127/4 Sukanta Chaudhuri Collection
EAP127/5 Samantak Das Collection
EAP127/6 Arun Ghosh Collection
EAP127/7 Satyabati Giri Collection
EAP127/8 Gautam Mitra Collection
EAP127/9 Rudrajit Mookherjee Collection
EAP127/10 Prabir Sen Collection
EAP127/11 Sukumar Sen Collection
Alex
05 March 2010
Endangered archives blog recent posts
Tweets by EAP
Other British Library blogs