21 January 2013
From Agatha (Christie) to the Zodiac Murders - an A-Z of crime fiction
Whether you're a crime fiction fan or not, you're almost certainly familiar with great icons of the genre - Miss Marple, Inspector Morse, Sherlock Holmes, Sam Spade... but you might not know that the British Library also has crime novels written by people as incongruous as Pelé, Terry Venables or Gypsy Rose Lee.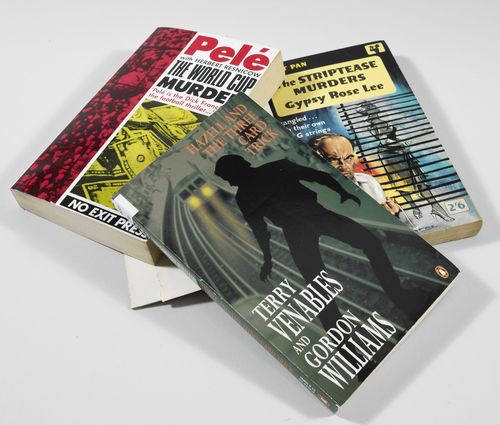 Left to right: British Library shelfmarks H.90/2091; H.97/270 and 12655.bb.51
I especially love the tagline on the Gypsy Rose Lee cover which dramatically proclaims 'Tangled... in their own G-strings'. Awkward.
The greatest hits and the lesser-known side of the genre are equally celebrated in our new, free exhibition, 'Murder in the Library: An A-Z of Crime Fiction', which opened last Friday and runs till 12 May. The exhibition has been curated by Kathryn Johnson, with audio selections curated by Eva del Rey (more on that in a future post).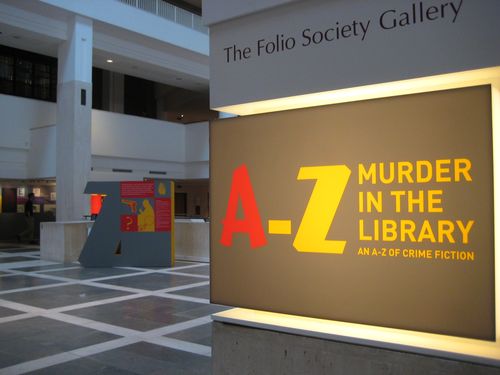 Kathryn and our exhibitions team unearthed some amazing collection items to show in the exhibition - including a 1933 novel where you had to solve the crime yourself - and if you got stuck, you could get the solution by completing a jigsaw puzzle: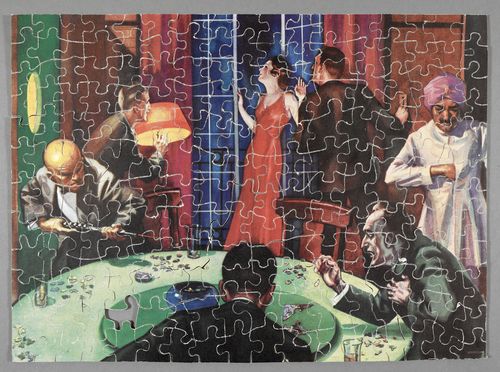 British Library shelfmark Cup.935/1435
To be honest, though, I'm none the wiser for seeing the jigsaw completed. Especially as it looks like Lenin is pointing a bayonet at Dracula, which surely can't be what it's all about.
Although the exhibition's only been open a few days we've already had some good reviews, like this one on Londonist. Murder in the Library is accompanied by a series of special events, starting tonight with the intriguingly named 'Real Crime, Real Fiction', and there are still some tickets left. You can find more details on our events page.