11 February 2013
'Murder in the Library': the soundtrack
Murder in the Library: An A to Z of Crime Fiction is the British Library's current free exhibition in the Folio Society Gallery in the Entrance Hall. It has been curated by Kathryn Johnson and is wrapped in a vivid design inspired by the illustrations, graphics, fonts and colours of the original printed sources on show.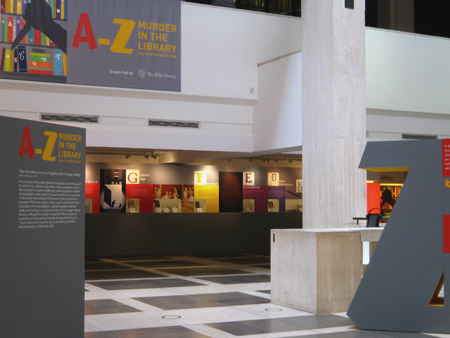 Alongside books and ephemera, previously described by my colleague Tanya Kirk in her 21 January post, we have put together a modest compilation of twenty recordings from the British Library Sound and Moving Image Collection.
The recordings can be accessed via a sound point located just behind the big cut-out Z on the right hand side of the exhibition space. The selection features extracts of interviews with crime writers discussing different aspects of the art of crime fiction, including how they came to be interested in the genre, their working methods, and the qualities a crime novel should or shouldn't have.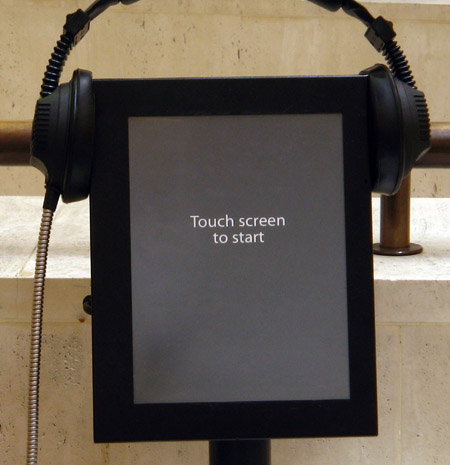 Highlights include Edgar Wallace reading his short story 'The Man in the Ditch', from a 1928 commercial disc; Arthur Conan Doyle speaking in 1930 about his most famous literary creation, Sherlock Holmes; Agatha Christie in 1955 explaining how she began her career; and Raymond Chandler in conversation with Ian Fleming in 1958.
English authors are represented by PD James, Ruth Rendell and Frances Fyfield, among others; Scottish writers by Val McDermid and Ian Rankin; and the US by Patricia Highsmith and Ed McBain, alongside an extract from a radio version of The Maltese Falcon by Dashiell Hammett, as heard on the CBS network, 20 September 1943.
Non-Anglophone writers include Belgian Georges Simenon, creator of the 'Inspector Maigret' series, and the Swede Henning Mankel, author of the 'Kurt Wallander' novels. Both are interviewed in English.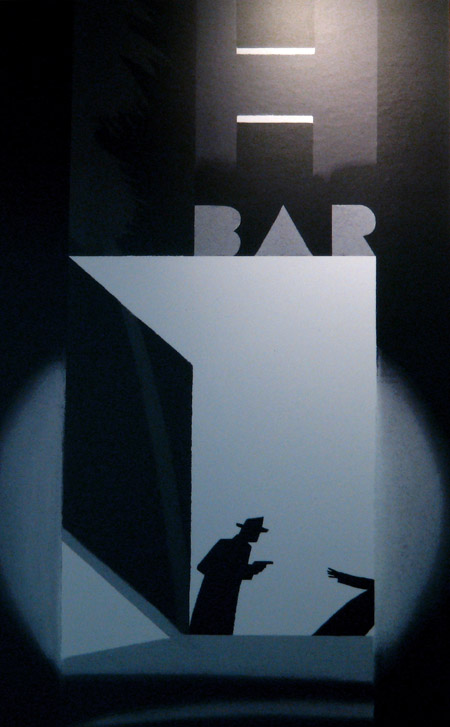 Visitors can also listen to a 1993 BBC interview with Julian Symons, author of the classic history of crime fiction, Bloody Murder: From the Detective Story to the Crime Novel, talking about Agatha Christie and Dorothy L Sayers, and why English women turned to crime.
For those interested in forensic science we have included an extract from an interview with Dr William M Bass, US forensic anthropologist, mystery writer and founder of 'The Body Farm'- the inspiration for Patricia Cornwell's 1994 book of that title -. Bass describes the real-life 'farm', where bodies are left to decompose in a variety of conditions.
Details of the complete recordings can be found in the online Sound and Moving Image catalogue and they are available to listen to by appointment at the Library. The exhibition is on until 12 May 2013 and if you are planning to visit on 8 March you may want to consider finishing your day with the last of the series of public events accompanying the exhibition: 'The Female Detective' (18.30 in the Conference Centre). See here for more details.
Listen to Conan Doyle speaking about Sherlock Holmes in 1930
Eva del Rey
Curator, Drama and Literature Recordings