08 November 2013
The Radfords
Guest post from Charlotte Dickerson, Cataloguer and Metadata creator, Europeana 1914-1918 project
While the names Ernest and Dollie Radford may not ring many bells today, at the turn of the 20th century they were widely known within English literary and artistic circles. Ernest was a writer and poet as well as a socialist, a prominent member of the Arts and Crafts Society and founding member of the Rhymer's Club. In 1881 he met Caroline (Dollie) Maitland in the reading room of the British Museum where she went to study with her friend Eleanor Marx.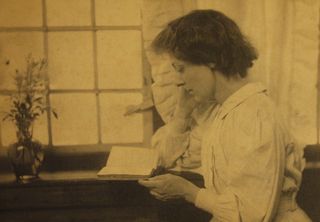 Photograph of Dollie Radford, c. 1900, © Radford Estate
Dollie was an early feminist and shared Ernest's socialist views. Like her husband she was also a writer, poet and keen contributor to The Yellow Book. She later found success with her beautiful books of children's verses. They married in 1883 and their first child, Maitland Radford, was born in 1884, later followed by daughters Hester and Margaret.
All three children followed in their parents artistic footsteps, becoming writers and sculptors but Maitland in particular cultivated a close circle of literary friends. He had a longstanding friendship with author Eleanor Farjeon, discussed cricket incessantly with playwright Clifford Bax and even unsuccessfully proposed marriage to the novelist Viola Meynell.
The Radford archive, acquired by the British Library in 2010, mainly covers the period 1880 to 1920. It consists of the correspondence, manuscripts, personal papers and photographs of the Radford family.
The correspondence charts Dollie and Ernest's growing relationship and covers their marriage, the birth of their children and Ernest's mental breakdown and convalescence. It also includes Dollie's correspondence with her female friends such as Eleanor Marx, Olive Schreiner and Amy Levy, and Ernest's correspondence with people such as H.G. Wells, Edmund Gosse and Augustine Birrell.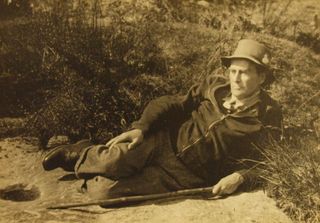 Photograph of Maitland Radford, c.1940 © Radford Estate
Maitland Radford spent a year in France with the Royal Army Medical Corps during the First World War and corresponded frequently with his mother during this time as well as with friends such as Stacey Aumonier, Godwin Baynes, Eleanor Farjeon, Viola Meynell, the Gardner family and Jane Wells (wife of H.G. Wells). 
See the National Portrait Gallery website for a photograph of Maitland and some of his well-known friends.
In 1915, artist Phyllis Gardner wrote a very moving letter to Maitland about the death of her lover Rupert Brooke, "I want very much to draw but my ideas are wandering about so, and the things I think are totally unadvisable. Tell me, you, what do you think becomes of the souls of the dead? Have you ever lost anyone you were on thought reading terms with?".
The Radfords were also very close to D.H. Lawrence and his wife Frieda. The Lawrences stayed with the Radfords for a period during the First World War and the family's letters contain many
references to them. In a letter to her brother, Margaret Radford describes D.H. Lawrence as "like flame. He is a wonderful actor too, he often becomes the person he is talking about….He loves heartily with a great tenderness – though he is fierce and a bit mad, and unscrupulous, I want you to know him".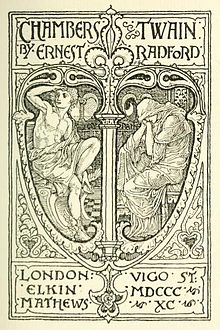 In addition to their many friends, the Radfords were also related to the Olivier family through marriage as well as the socialist Graham Wallas, and their photograph albums are peppered with famous faces.
While the Radfords may not be so well known today, their archive gives a fascinating glimpse into the literary world of the early 20th century. Some material from the archive has been digitised as part of the Europeana project, a Europe-wide project to provide online access to material from national library collections, and will be available online from 2014.