30 January 2014
In Berlin...
News from Jamie Andrews at the Unlocking Sources First World War conference in Berlin (follow the conference on Twitter at #usww1)
The last time I was in Berlin, it was just under three years ago. It was a glorious spring; sun shining on concrete. We were there to begin a major EU-funded project with partners from seven other European countries to digitise several hundreds of thousands of collection items relating to the First World War. Almost three years—and several million digitised images—later, the same partners are back in Berlin to launch Europeana 1914-1918. This time we're in the middle of a typical Berlin winter: fingers freeze on contact with the air, every bus we take apparently doomed to crash on the ice.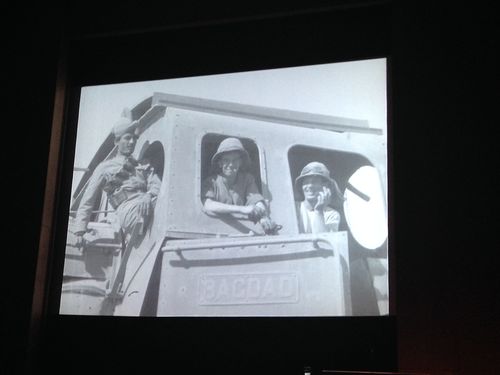 From the digitised film footage shown last night in Berlin to launch the portal
But nothing could disguise the warmth of the occasion last night when the Federal Government Commissioner for Culture and Media, Frau Professor Monika Grütters, officially declared the Europeana 1914-1918 portal live. The portal provides access to 400,000 rare documents digitised by our 10 library partners, as well as 660 hours of unique film material , and the personal papers and memorabilia of some 8,000 people involved in the war, held by their families and digitised at roadshows in 12 countries.
Europeana Collections 1914-1918 from Europeana Collections on Vimeo 
The British Library has been leading the UK's contribution to the site, and has contributed 10,000 items from our own First World War collections to the site, including trench journals from foreign troops, iconic war poetry, and London schoolchildren's accounts of Zeppelin raids that are featured by Buzzfeed.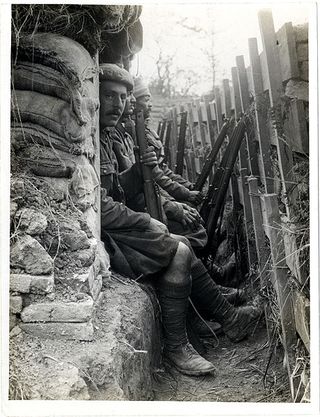 From the new British Library World War One site
Especially significantly, we have also produced an amazing new website http://www.bl.uk/world-war-one offering curated access to over 500 digitised historical sources from Europeana 1914-1918, as well as newly commissioned films, contextual information and teacher's notes (read more here). The importance of the site is its pan-European, comparative approach to the War, as well as its incorporation of material from the British Library relating to the immense part played by the British dominions and colonies.
Key themes explored on the site  include:
Origins and Outbreak
Recruitment of Conscripts and Volunteers
Daily Life on the Battlefield
The War Machine
Race, Empire and Colonial Troops
Gender Expectations and Roles
Propaganda on a Global Scale
Aftermath – Redrawing Europe's Map
The site is free to use, and will be added to over the forthcoming weeks and months.