English literary treasures back on display - for free
On Saturday the Sir John Ritblat Gallery, Treasures of the British Library reopened, a lot smarter, a bit brighter, and with some previously undisplayed items in addition to gallery favourites.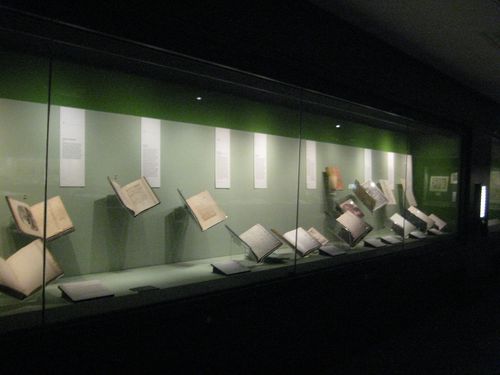 Going on display for the first time is a copy of Oscar Wilde's A House of Pomegranates which contains a hand-drawn caricature of Wilde by the artist Max Beerbohm.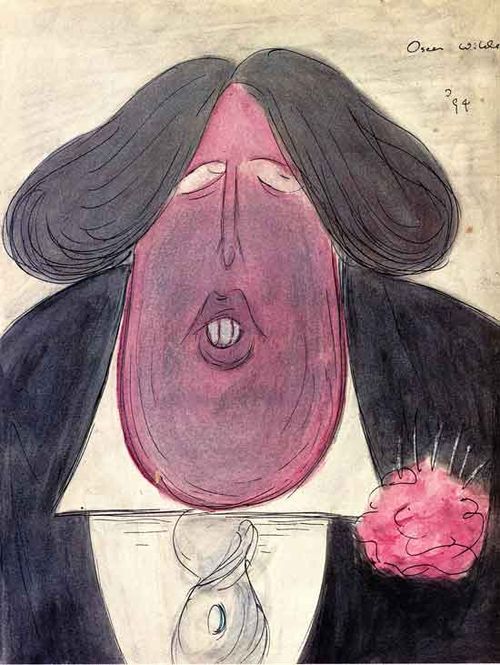 It's also an opportunity to see Lewis Carroll's handwritten first version of the book that would become Alice's Adventures in Wonderland - this version of the story was called Alice's Adventures Under Ground and was presented by Carroll to Alice Liddell. Here you can see it in its new exhibition case. Either side are the manuscripts of Jane Eyre by Charlotte Bronte, and Tess of the d'Urbervilles by Thomas Hardy.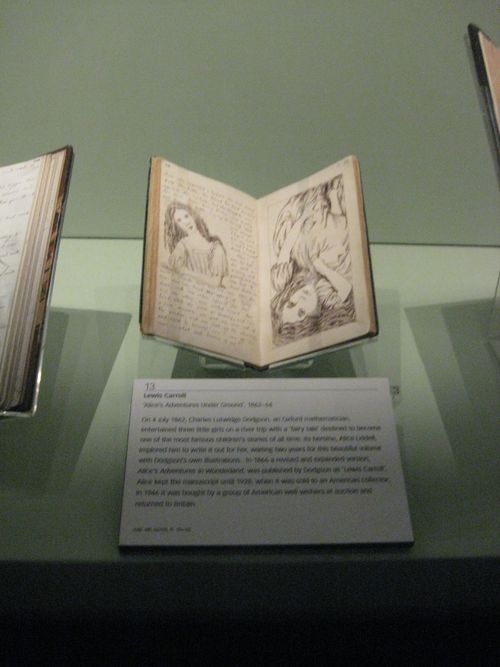 The display starts with the earliest surviving manuscript of Beowulf, and ends with one of our newest acquisitions, a diary written in 1992, from the archive of Hanif Kureishi.
The literature cases have slightly changed location (we swapped with Music) but they are still on the left as you enter the gallery, and now have a snazzy green backdrop.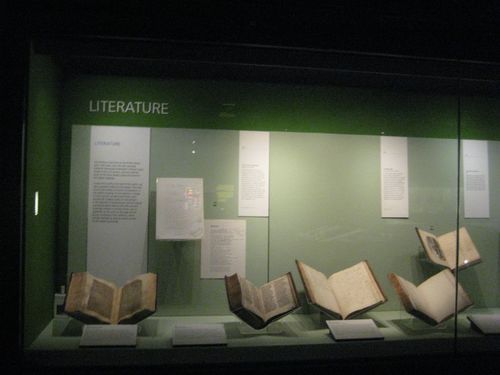 It's completely free to look round the Sir John Ritblat Gallery and you can find opening times here.