23 April 2014
More Shakespeare
To commemorate 450 years since Shakespeare's birth here is a rough list (Shakespeare Recordings BL) of live theatre audio recordings of Shakespeare plays held at the British Library.
A total of 368 productions from the National Theatre and the Royal Shakespeare Company (plus Renaissance Theatre Company and some others), mainly recorded between 1963 and 2013.
The plays are listed alphabetically by title. Each brief recording entry includes: production year; Library call number; director; and in the case of Hamlet, the name of the lead actor.
Hamlet is the best represented play in the collection, with twenty three recordings. It is also the first play recorded by the Library's live theatre recording programme (22 October 1963 at the National Theatre in the Old Vic, starring Peter O'Toole and directed by Laurence Olivier).
Over the decades, many of the nation's greatest actors have appeared in these various productions. Find out full cast of each production, the venue and further details by typing the call number into the Sound and Moving Image catalogue.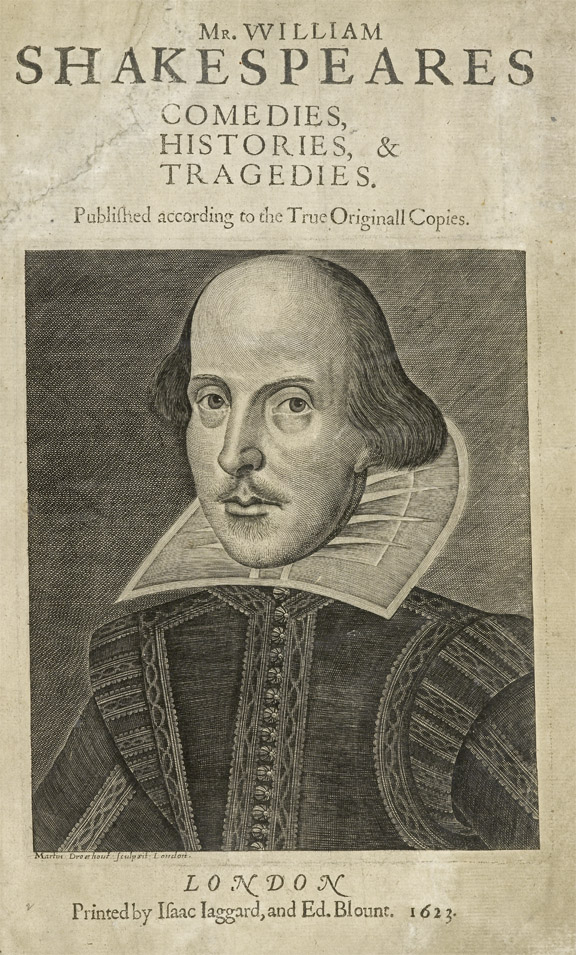 Shakespeare's First Folio. Image copyright © The British Library Board
This is an ongoing collection: the RSC send us their own audio recordings. We no longer record at the NT, since they have had their own video recording programme since 2008.
All the recordings listed are available to listen to free at the British Library but you may need to make an appointment.
I would be happy to answer any enquiries about the collection. Please feel free to use the comments box below.