05 August 2015
Lee Harwood: Sailing Westward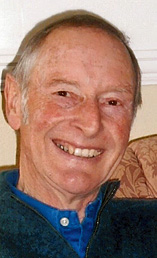 Lee Harwood (1939-2015)
Chris Beckett writes:
        There is a haunting valedictory quality to Lee Harwood's recent collection, The Orchid Boat (Enitharmon Press, 2014). And yet the poems, many of which recapitulate with a light (and last) touch themes and motifs familiar from Harwood's considerable body of work, are far from sombre:
I don't intend to sit here waiting in my coffin,
gathering dust until the final slammer,
adjusting my tiara.
I'll stamp my foot
and, checking the rear-view mirror,
head for the frontier.
Sadly, the sense of journey's end – or journey's beginning – that characterises The Orchid Boat is now made all the more poignant by the news that Lee Harwood passed away last month, on Sunday 26 July.
So where's the boat?
A sampan or a lugger?
or an elegant steam launch?
Is there room for me and that crew of sages? 
'Sailing Westwards', the poem that concludes The Orchid Boat, moves seamlessly in typical Harwood manner between landscapes imagined and landscapes remembered, from the mountains of China to the hills and mountains of Snowdonia that Harwood climbed with untiring enthusiasm and a perpetual sense of wonder. We have seen the 'elegant steam launch' in Harwood's poems before; and the lifelong delight that he took in the orchids of the Sussex Downs finds new resonance in 'Departures', the poem that opens The Orchid Boat: 'Without thinking / I step aboard the orchid boat, / the feel of silk / carrying me beyond all mirrors'.
       Lee Harwood established his reputation as a distinctive new voice in English poetry with The White Room, published by Fulcrum Press in 1968. Landscapes (1969) and The Sinking Colony (1970) quickly followed, and in 1971 his work appeared in Penguin Modern Poets 19, along with selections from Tom Raworth and the American poet John Ashbery. In 1975, Trigram Press published Harwood's translations of the poems of Tristan Tzara, a seminal influence whose work Harwood discovered in the early 1960s. Thereafter, Harwood was published exclusively by the small presses, a state of affairs that reflected the divided and divisive territory of English poetry during the 1980s. In 2004, Shearsman Books published Harwood's Collected Poems to considerable acclaim, prompting an upsurge of retrospective interest in his work. The Salt Companion to Lee Harwood, a collection of essays on his work, was published in 2007, and this was quickly followed by a series of illuminating interviews conducted by Kelvin Corcoran, Not the Full Story (2008). Recently, Harwood's poems found an appreciative home in the London Review of Books, and his work was championed in sensitive reviews by August Kleinzahler and Mark Ford.
       It is a great pleasure to report that the extensive papers of Lee Harwood, which were acquired from the poet by the British Library in 2012, will be made available later this year. The preparation of the catalogue, which has benefited from the poet's close involvement, is now in its final stages. It is a matter of great regret that Harwood did not live to see the release of his papers, although he took great satisfaction in seeing his papers join the national collection. The archive is a rich record of the life of a singular poet who belonged to no particular school, finding sympathetic friends across poetry's territorial divisions, both at home and in America. Journals, diaries, notebooks, and much poetry in draft, are supplemented by a considerable number of letters received: there are 77 files of letters and 146 correspondents, from Ashbery (John) to Wylie (Andrew). A sense of the variety of Harwood's correspondents, and the number of letters in the collection, can be quickly given by some examples: Paul Evans (122 letters), Harry Guest (354), August Kleinzahler (48), Douglas Oliver (48), F. T. Prince (22), Tom Raworth (58), and Anne Stevenson (in excess of 400). Harwood greatly valued the close reading of his work by other poets, and one of the instructive rewards of the letters is to read their detailed responses to his work.