14 November 2015
Nell Gwyn the collector's favourite
On the 14th November 1687 Eleanor 'Nell' Gwyn, actress and mistress of King Charles II, died. She lived a short eventful life, starting out selling oranges before taking to the stage at the King's playhouse and eventually becoming a long-time mistress of King Charles II. Amongst our collections we have an album compiled by Thomas Crofton Croker (1782-1854), an Irish antiquary, containing collected material relating to Nell Gwyn.
The album includes a number of mezzotint portraits of Nell Gwyn. The portraits include the image of Nell as Cupid that Samuel Pepys, a regular theatre attendee, was reputed to have a copy of over his desk. The album is currently being catalogued before it goes to Conservation for a spot of 'TLC'. As well as portraits of Gwyn (and her rivals), the album includes a number of original household and personal bills that were settled by the Treasury. The bill featured below details her purchases, for example "one pair of sky coloured ribbon shoes with gold and silver" amongst many other shoes and items.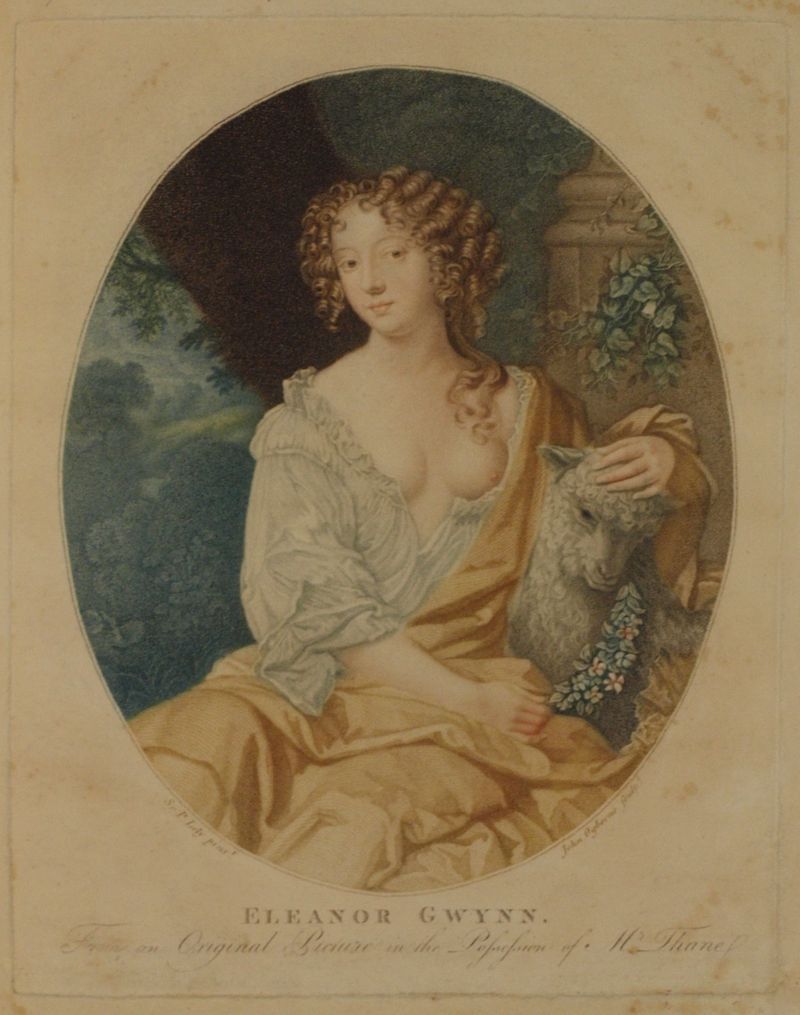 f.25. Mezzotint (colour). 'Eleanor Gwynn / From an Original Picture in the Possession of Mr. Thane'. By J. Ogborne, after a painting by Peter Lely. 380 x 265 mm.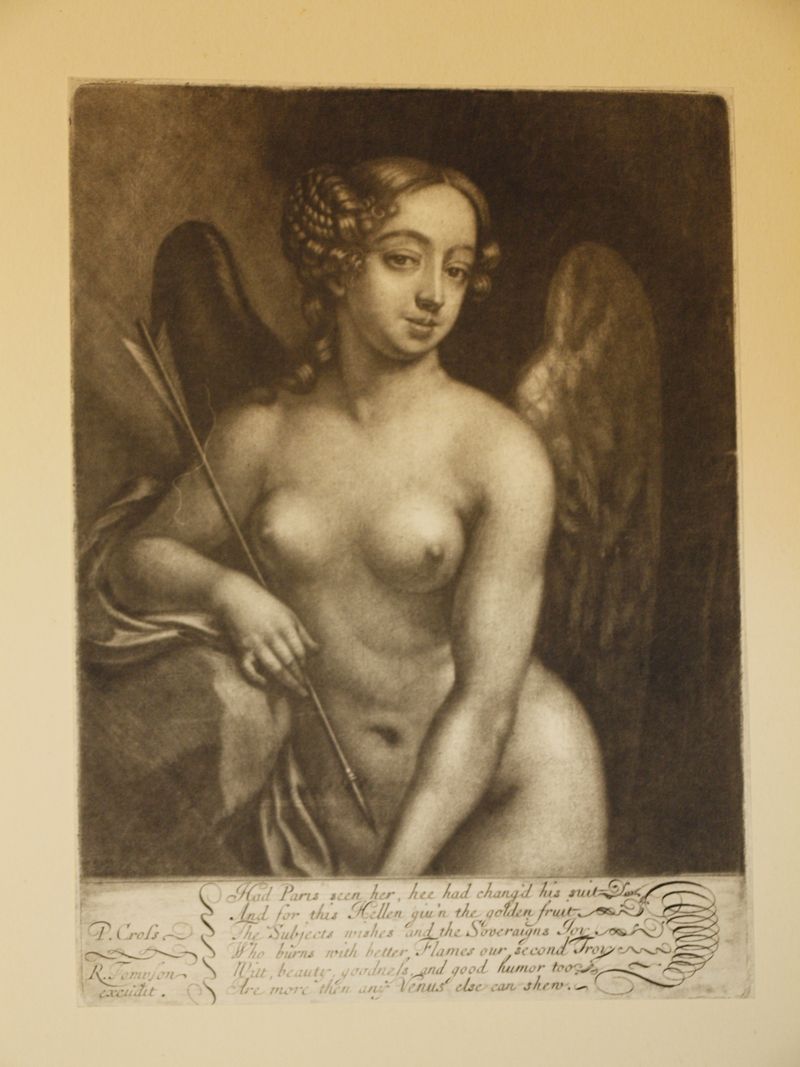 f. 14. Mezzotint. Nell Gwyn as Cupid. By R Tompson, after a painting by Peter Cross. Includes at the foot six lines of verse, beginning: 'Had Paris seen her, hee had chang'd his suit / And for this Hellen giv'n the golden fruit'. 200 x 150 mm.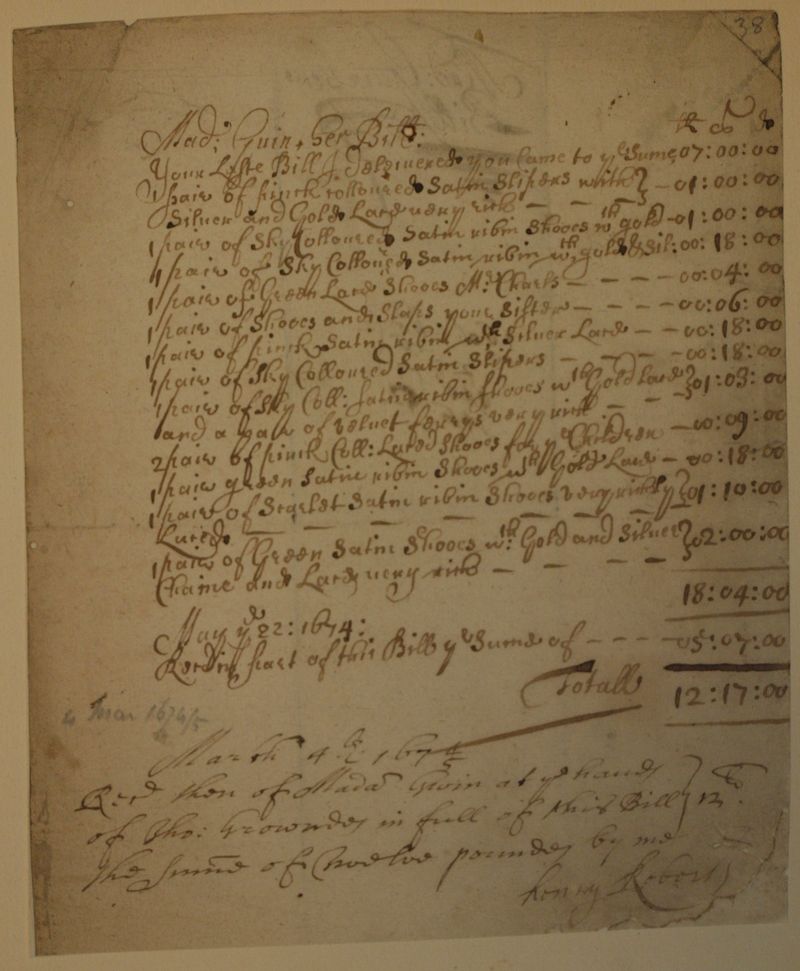 f. 38. Itemised bill receipted for clothes supplied to Gwyn, 22 May 1674.