18 December 2013
"This country called Belarus": our latest Belarusian acquisition
In June 2013 I saw some information about the book  This Country Called Belarus: an Illustrated History  on the website of the Belarusian newspaper Nasha Niva. I contacted our supplier MIPP, a firm based in Lithuania, to buy a copy of the book straight away, because some books are so popular they sell out very quickly. In July 2013 the book arrived at the British Library and I catalogued it; it is now available at shelfmark YD.2013.b.892.
 


Nasha Niva from 1908 (Facsimile edition (Minsk, 1992) at BL shelfmark ZA.9.d.369

Nasha Niva was the first Belarusian-language newspaper; it was published by two major Belarusian cultural figures, Ivan Lutskevich and Anton Lutskevich, and appeared weekly between 1906 and 1915 in  Vilnius [Polish: Wilno, Belarusian: Vilnia]. Publication ceased when the Germans occupied the city in the First World War and was renewed briefly in 1920. The newspaper appeared once again in 1991, after the collapse of the Soviet Union. The editor at the time was Andrei Skurko.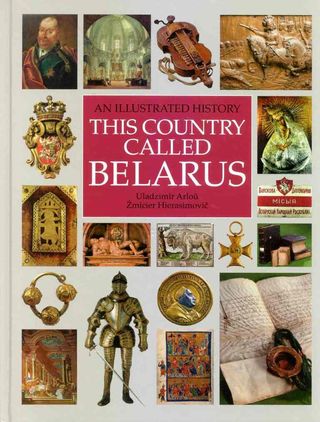 Cover of the book This country called Belarus (Bratislava, 2013). YD.2013.b.892

The author of the book — the first Belarusian edition of which appeared in 2003 — is Uladzimir Arlou, a well-known Belarusian historian and writer; the artistic designer is Zmitser Herasimovich. The translator is Jim Dingley, Acting Chairman of the Anglo-Belarusian Society. The book was published in Bratislava, Slovakia. The presentation of this book to the world was thus a truly international effort.

The book covers art, history, culture, famous historical figures and facts, biographies, all of which combine to make this book into a most beautiful publication about Belarus.

I hope our readers will enjoy reading it!

Rimma Lough, Russian, Belarusian and Ukrainian Cataloguer