14 May 2014
Polish reportage - reality versus fiction
Reportage as a literary genre is a product of the 20th century mass society. Mass communication, the ease of travel, cultural diversity and the impact of global media have strongly contributed to the development of this genre. However, some elements of reportage were present in the works of writers of the previous centuries. The word 'reportage' came to some languages, including Polish, via French. The Polish school of reportage has a long tradition in Poland's cultural and political heritage. 
Melchior Wańkowicz (1892-1974) is considered the father of Polish reportage, and his contemporaries included Ksawery Pruszyński (1907-1950) and Arkady Fiedler (1894-1985). His first book, a result of his journey to Mexico, was published in 1927. However, Wańkowicz, a war correspondent for the Polish Armed Forces, only rose to fame after his eye-witness account of the battle of Monte Cassino was published in 1945, Bitwa o Monte Cassino (Rzym, 1945-47; 9101.dd.43).
An ace of Polish reportage was Ryszard Kapuściński (1932-2007), a reporter and writer of international prestige. He started his literary career as a poet and then turned to journalism in the darkest period of the communist era.  For many years he was the only foreign correspondent of the Polish Press Agency.  In 1955 he had to hide from the authorities for publishing a critical article about working conditions in one of the largest industrial sites in Poland.  Ironically, the totalitarian system paved the way for the success of Polish reportage.  Due to the lack of freedom of expression, writers had to use Aesopian language to convey the hidden meaning of their intentions.  Reportage seemed an ideal genre for this purpose.  Kapuściński's The Emperor (London, 1983; X.809/67171), written in 1978, is about the collapse of the absolutist regime of Haile Selassie in Ethiopia.  All autocratic systems have many things in common, and thus, unsurprisingly, the book has been regarded as an allegory of communist power in Poland.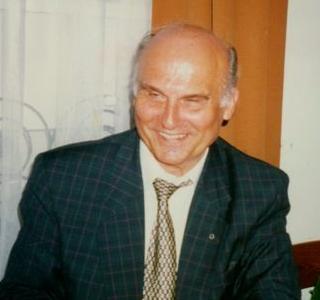 Ryszard Kapuściński (Photograph by Mariusz Kubik from Wikimedia Commons CC-BY 2.5)
When asked about the definition of reportage, Kapuściński used to emphasize two elements:  a writer has to travel with the aim of describing a particular event, and the event must be thoroughly documented by him.  Moreover, good reportage is a synthesis of private experience and wider historical context. The writer not only describes the events he has seen with his own eyes but is expected to provide a comprehensive explanation for them.  His narrative journalism often assumed the shape of literary fiction where facts were mixed with imagination. Before starting his own writing, Kapuściński avidly engaged himself in reading a large number of works related to the topic of his subsequent book.  Amusingly, he used to travel with a suitcase predominantly containing books, and on one occasion they were accompanied by a pair of jeans and a frying pan, which aroused the astonishment of a customs officer.
Kapuściński favoured personal perception over objectivity, and therefore his books are full of his reflections on life. Focused on the situation of man, entangled in the complexities of modern life, Kapuściński felt that his moral duty was to report on wars, conflicts and poverty.  He observed and experienced them over a period of forty years of extensive travel in the Third World. Advocating the equality of cultures, he hoped that his writing, even if marginally, might contribute to reducing tensions and hostility between peoples.
Kapuściński has many followers in Poland.  A large group of young Polish reportage writers, such as Jacek Hugo-Bader, Wojciech Tochman, Mariusz Szczygieł, Beata Pawlak, Wojciech Jagielski and others, adopted a similar style focusing on personal experience rather than on factual description.  Witold Szabłowski, a journalist and writer, also belongs to the school of literary reportage shaped by Kapuściński.  He studied political science in both Warsaw and Istanbul, and specialises in Turkish affairs.  Zabójca z miasta moreli (Wołowiec, 2010; YF.2012.a.9212) is a collection of stories from Turkey. The book provides an in-depth picture of social, cultural and political life in modern Turkey and touches upon shocking incidents that tear Turkish society apart.  This reportage, translated into English by Antonia Lloyd-Jones under the title The Assassin from Apricot City (London, 2013) will represent Poland's literary output at this year's European Literature Night at the British Library on 14 May.
Magda Szkuta, Curator Polish Studies

Witold Szabłowski