25 March 2015
Collection of hopes and despair: 30 years ago Mikhail Gorbachev started Perestroika
In the late 1980s the famous Revolution Square in Moscow  turned into a huge market. But it was a 'press market' - only alternative publications were sold there in abundance, usually by elderly ladies. Most of them were quite politicised themselves and were selling only publications of a certain political standing, but some had a variety of publications on display representing a wide ideological spectrum. Our colleagues at the State Historical Public Library in Moscow started collecting documents relating to various political and public movements in 1989. They often went to Revolution Square themselves to buy materials, attended various meetings, and asked friends and relatives to bring ephemera to the Historical Library. Chris Thomas, at that time Head of the British Library's Slavonic and East European collections, managed to secure an agreement with the Historical Library that they would also help us to create a similar collection. Through this source and via her wide network of friends in Russia who started sending materials to London, Chris managed to accumulate invaluable unique primary source materials on the era of Perestoika which started in spring 30 years ago.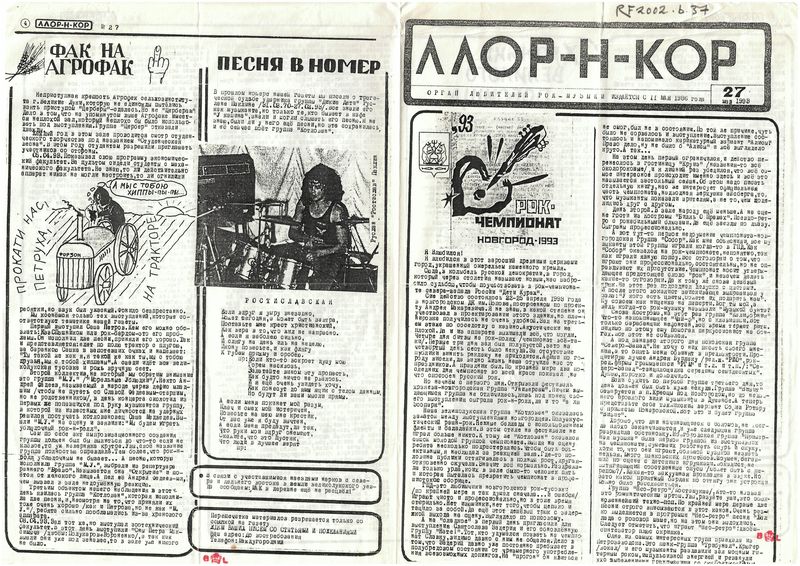 Samizdat publications
Now we can say that our collection of Russian 'Underground periodicals' or 'Samizdat', which should probably be called 'Collection of alternative periodicals and ephemera', comprises  over 2,500 titles produced in the Soviet Union during Perestroika and in the early 1990s. Apart from published, print and typewritten items, it also contains original photographs:


Although Perestroika officially finished with the collapse of the Soviet Union, Russian political life in the early 1990s was lively, vibrant and chaotic. This is perfectly reflected in the collections of ephemera relating to the coup of August 1991, the two referendums (1991 and 1993) and the Duma and presidential and local election campaigns of the early 1990s.
In autumn 2012 Laura Todd, a postgraduate student at the University of Nottingham, worked in the British Library for two months on the collections of Russian ephemera from the late 1980s and the 1990s. She documented this project in her blog. How proud we are to say that the collection has been now sorted, catalogued, properly preserved and housed (shelfmarks: HS.74/2113-HS.74/2117 and HS.74/2124) and is available for researchers. We would like once again to thank Laura and our colleagues in Collection Care  for completing this project. Now the collections look like this:
Although securely preserved in plastic sleeves and hidden in the vast climate-controlled basements of the British Library, these papers are waiting for their researchers to tell many stories of hope and despair from the first years of Russia's post-communist era.
Katya Rogatchevskaia, Lead East European Curator (Russian)